Royal Baby Photos to Break Twitter Record; Prince William, Kate Middleton to Release Prince George Photos (VIDEO)
Royal baby photos of Prince George, the newborn son of Prince William and Kate Middleton, are expected to be released in the coming days, and many are expecting the photos to provide a massive boost to various industries.
The royal baby photos are expected to shatter Twitter records for most re-tweets – the current record currently stands at just over 500,000 re-tweets, set by a photo taken of U.S. President Barack Obama just after his re-election.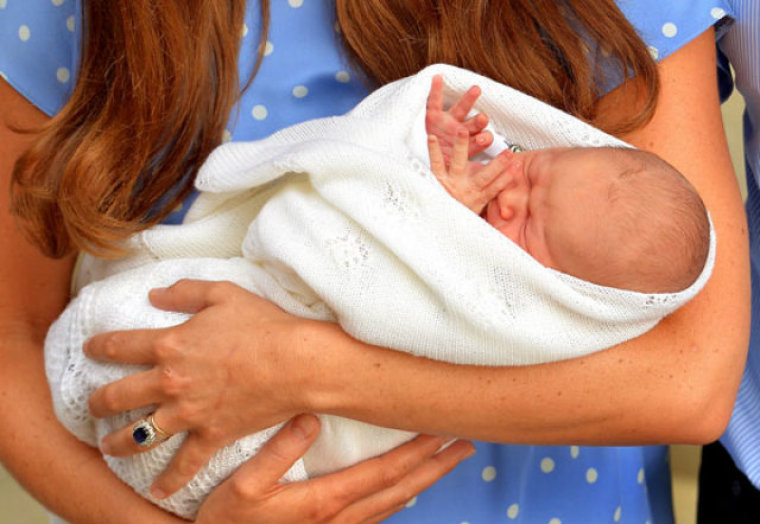 The Prince George photos are also expected to provide a massive surge in sales of celebrity magazines; the August 5 issue of People magazine, featuring Prince George on the cover, was the best-selling issue so far this year. Future issues of top celebrity magazines are also expected to do extremely well as readers look to get mementos of the baby, and capture a first clear glimpse of his face.
Royal news has been a huge seller for celebrity magazines over the decades, and after Princess Diana's death in 1997, People magazine had its best-selling issue ever featuring her on the cover.
The 2011 royal wedding between Prince William and Kate Middleton also sparked a massive surge in sales of magazines, as well as royal memorabilia.
"There's definitely been a royal baby boom," said Mike Steele, editor in chief of Us Weekly. "Our readers love Will and Kate. They're unique among public figures because they're 100 percent likable."
Prince George, now third in line to the British throne, was briefly shown off by Prince William and Kate Middleton the day after he was born. However, a huge crowd of photographers and media personnel were only able to catch a slight glimpse of the newborn at that time.
It has now been reported though, that social media site Twitter may be used to show off new and clearer shots of Prince George as early as next week.
Prince William and the Duchess of Cambridge have not been scared with breaking with tradition, and it looks like they may decide to do things a bit differently again this time. It has been reported that the first public photos of the future king will not be taken by an official royal photographer, but rather by the Duchess' family.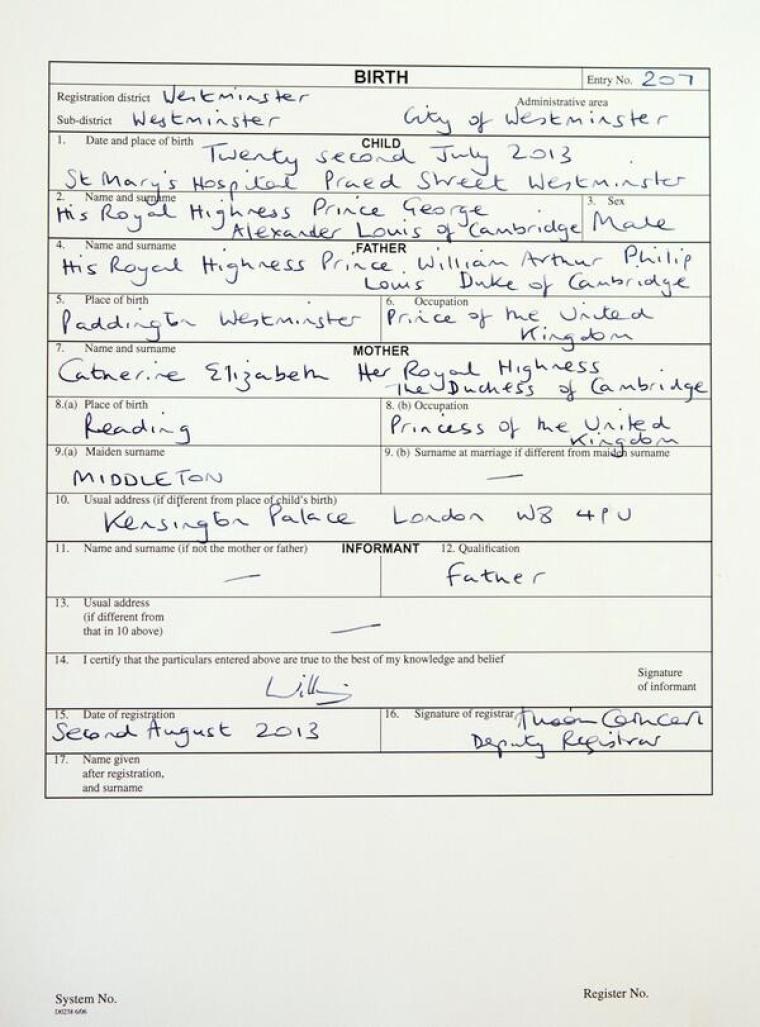 Prince William, Kate and Prince George have been staying with the Middleton's in their family home in Bucklebury since just a few days after the baby was born. According to The Daily Mirror in Britain, the first authorized photos of the newborn will be taken by Kate's sister, Pippa Middleton, as well as new grandparents Michael and Carole Middleton.
The Prince and Duchess will reportedly be sifting through a huge number of photos taken by the family through the first weeks of Prince George's life and hand-pick the best few to show off to the world.
Once they have chosen their photos, it is believed that they will have the photos uploaded and released through their Kensington Palace Twitter account.
According to sources, Kate Middleton has been adamant that the first photos show Prince George in a natural and relaxed way, and not in a portrait pose – again a break with royal tradition.