Russell Moore on Religious Freedom: Not Just a Politics Issue, but a Gospel, Mission of Christ Issue (Video Interview)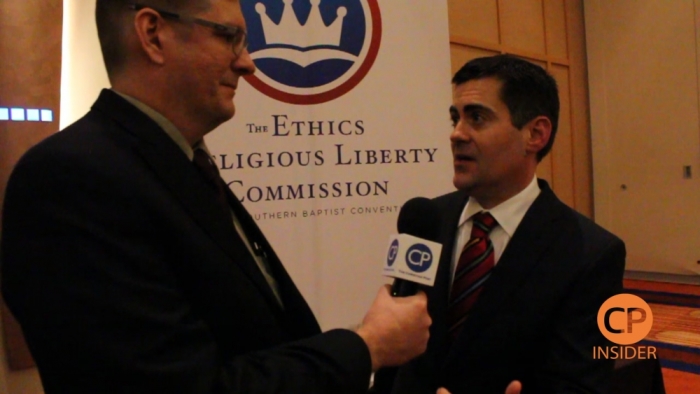 BALTIMORE — Religious freedom is not only an issue for those who work in politics, it is an issue for all Christians because it is important for the mission of Christ, Russell Moore told The Christian Post.
Religious liberty "can't just be something that those of us who are working with the Congress or the courts are dealing with," said Moore, president of the Southern Baptist Convention's Ethics and Religious Liberty Commission.
"Every church, every pastor, every Sunday school teacher, every lay leader, needs to be working towards, plowing this ground, understanding why religious liberty and freedom of conscience, these are important issues, no just legally, not just politically, but in terms of the gospel, in terms of the mission of Christ."
CP spoke with Moore after a June 9 panel on religious freedom hosted by the ERLC at the SBC's annual meeting. Moore also spoke about the mission of the ERLC and his first year as its president.
ERLC's role in the SBC is two-fold, Moore explained. First, it seeks to "equip churches and Christians to think through ethical issues," such as infertility, orphan care, abortion, human trafficking, and marriage and sexuality. Second, it speaks for Southern Baptists to the broader culture "on issues of conviction that we believe are significant and important."
His first year "has been an amazing experience," Moore said, and he has "loved every bit of this year.
"I get to serve a group of churches that are remarkable people that are really consumed with the gospel and carrying out the great mission of Jesus Christ, so that's been a great privilege and an honor."