Russian Parliament Passes Bill That Bans Internet Proxies, VPNs in Bid to Tighten Internet Restrictions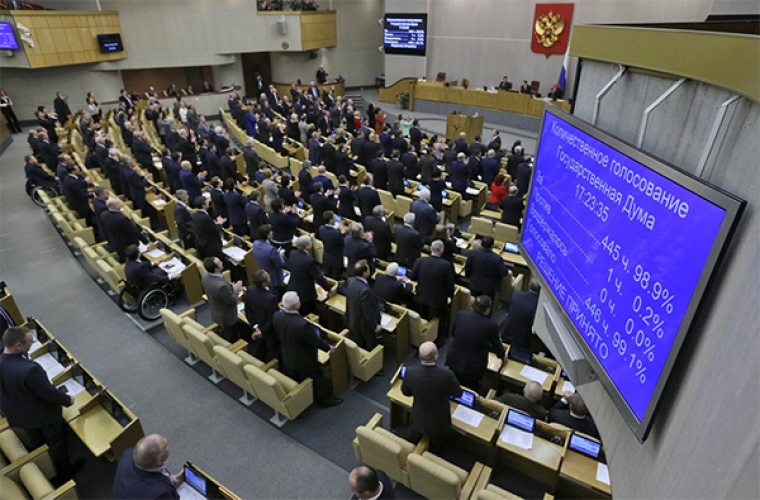 Russia's Federation Council has approved a bill outlawing virtual private networks (VPNs) and Internet proxy services on Tuesday, July 25, days after the lower house of parliament, the State Duma, has unanimously adopted the proposal.
The ban would also render other means of ensuring online anonymity illegal, including the anonymous use of mobile messaging apps, according to Radio Free Europe/Radio Liberty.
The State Duma has unanimously passed the bill on Friday, July 21. Not only does the bill outlaw VPN and Internet proxies, the proposal would also require Internet providers to block sites that offer these services, as noted by The Associated Press via ABC News.
The bill is being positioned as a move to strengthen Russia's ban on extremist content, helping enforce restrictions on the dissemination of these materials through online means.
After this approval by the Federation Council, the measure now goes to Russian President Vladimir Putin for a final signature before it takes effect as a law.
If signed into law, the new measure will take effect on Jan. 1, 2018, less than three months before the Russian presidential election. Current President Putin is expected to seek a new six-year term starting from the first round of voting on March 18 next year.
Those opposing the legislation cite that the ban on VPNs, Internet Proxies, anonymizing services like TOR and anonymous mobile messaging is an attack on freedom of expression. The new measure is another move to track and restrain dissenters, as noted by NordVPN Chief Marketing Officer Marty Kamden
"NordVPN stands for freedom of speech and free access to the internet, and we don't agree with internet censorship by any government," Kamden stated to Infosecurity.
"Recent moves by China and Russia to outlaw VPNs is indeed very worrying, as VPNs represent the only window to the world in countries with authoritarian governments, and can save lives of political activists by providing them with anonymity," the official of the VPN service provider explained.