Sadie Robertson and Blake Coward Split News: 'Duck Dynasty' Star Opens Up About Breakup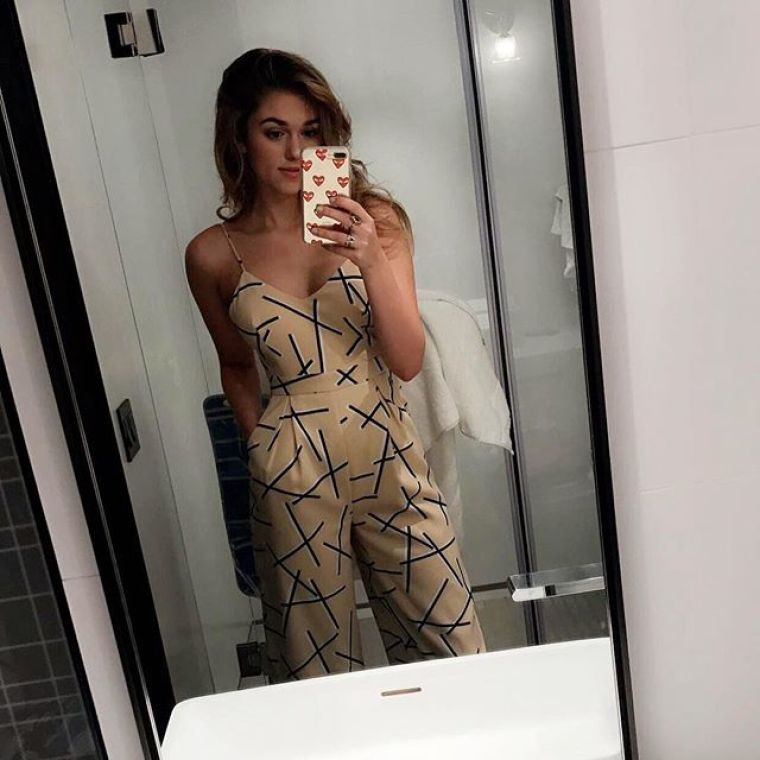 "Duck Dynasty" star Sadie Robertson has opened up about her breakup with Blake Coward, whom she dated for three years.
Fans have followed the former couple during that time and the two were not shy in professing their love to each other via social media.
Robertson, who starred in a new movie titled "Sun, Sand & Romance," ultimately wrote about the split on her blog, but revealed a bit more in an interview with Entertainment Tonight.
There, she revealed that while she and her ex-boyfriend's relationship did not end amicably initially, they talked it out and decided to become friends.
Robertson recalled in the interview the extra complications that came with the fact that the relationship was so public since it was around the time she competed in "Dancing with the Stars."
After we became friends, I asked him, "What do you think happened to our relationship?" and we came to this agreement of the things that I wrote in the blog.
She went on to explain:
It came to this point of conviction of like, "OK, we can live this comfortable life and never tell anyone what happened, and act like we were perfect, we just broke up," or we can walk in conviction and say, "This is what happened, don't do this, and if you are in this, get out of it."
Robertson revealed that she became okay with sharing the truth about her breakup with Coward after managing to work things out and be on good terms.
I don't want girls or guys to go through that, and if I can be a voice and say, "That's not OK," then I want to be.
Robertson simply wants to keep her life private at the moment after her love life was put on the spotlight. While she is not looking to be with someone right now, the star talked about what she wants in the next man that will steal her heart.
I'm looking for somebody who really just loves the person I am, and not who I am with the public... I want somebody who calls me and is with me and I can literally show up at their house -- which is like my typical -- bun on top of the head, no makeup, sweatpants, sweatshirt. That's what I want. I want somebody I can just go play tennis with, because this life is not normal that I'm living right now. I want somebody I can just be normal with.