Sadie Robertson Injured in Car Accident; God Protected Me, Duck Dynasty Star Says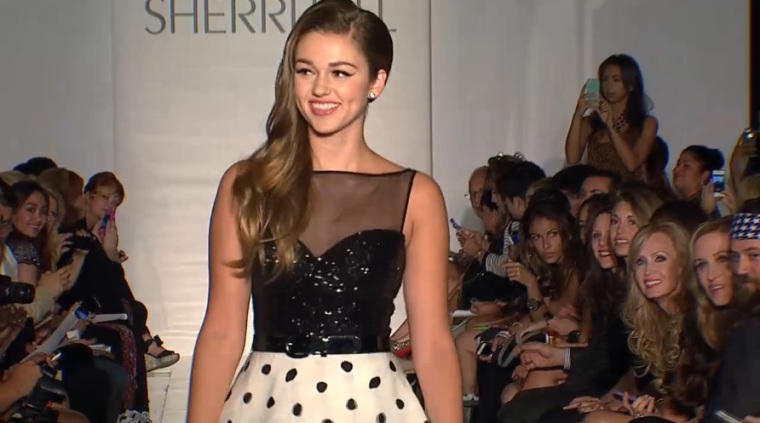 "Duck Dynasty" star Sadie Robertson recently praised God following a terrifying car accident during New York Fashion Week.
The 18-year-old A&E personality was left shaken after the car in which she was traveling was involved in an accident last week. Although Robertson sustained minor injuries, she expressed gratitude for her safety via Instagram on Sept. 15. Robertson had been participating in New York Fashion Week, where she supported designer Sherri Hill, before the accident occurred.
"Current mood. but thankful I'm okay — got into a car accident this morning. I walked away with just a swollen knee and a sore neck. the other person is fine as well. the Lord protected me & I will praise His name for that," she wrote to her two million followers.
Also last week, the teen idol spoke about her Christian faith at a convocation at Liberty University in Lynchburg, Virginia alongside her mother, Korie. Liberty is the largest Evangelical university in the world and Robertson's brother, John Luke, 19, and his wife Mary Kate attend the institution.
"We didn't just decide whenever the show started that we'd all be Christians," Robertson said of her famous family. "This is not an act. This is something we try to do all the time, because living for God is an all-the-time thing that you do."
The "Dancing With The Stars" alum and her mother spoke to Liberty University Senior Vice President for Spiritual Development David Nasser before a large crowd. At one point, Robertson was asked where she sees herself in five years time and she said that because of her faith in Jesus, she didn't need a plan.
"I would never have guessed I would be where I am now," she said. "I don't have to plan because God's done such a great job of taking me where He wants me to be, and I love to follow His lead."
Robertson rose to stardom in 2012 following the debut of her family's hit reality TV show "Duck Dynasty." Her Live Original brand was launched a year later in 2013 and encompasses a range of products including school supplies, a "daddy-approved" prom dress line and a book.
In July it was revealed that Robertson will make her acting debut in Christian drama "God's Not Dead 2: He's Surely Alive," which is a follow-up to 2014's "God's Not Dead." The film is scheduled for release in 2016.