Sadie Robertson Shares Her Insecurities Ahead of 17-Night 'Live Original 2016 Tour'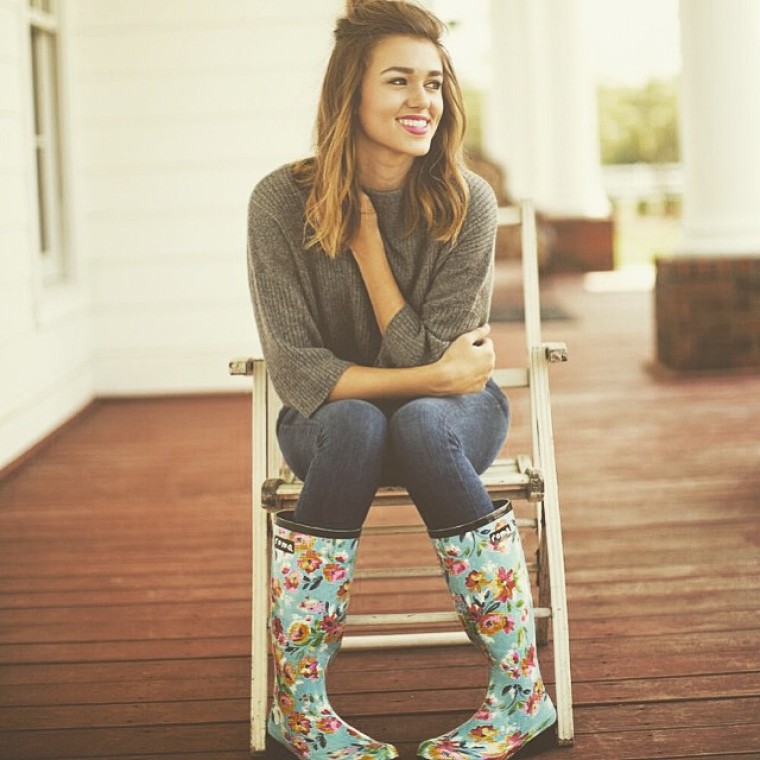 To some, "Duck Dynasty" star Sadie Robertson might seem like she has a perfect life — acting in movies, writing books, modeling, and creating her own clothing line — but the 18-year-old readily admits that she struggles with insecurities.
"I can remember a time where, for a long time, I was really insecure about my body. One day I was so tired of it, I remember I was looking in my mirror ... and I was like, 'God let me see myself for how you see me,'" Roberson revealed on her " target="_blank">YouTube channel.
"I'm looking at all of the negative, but when God showed me my worth, it wasn't anything that was on the mirror it was in my heart ... be content and see yourself for the worth that you are."
In Robertson's most recent video titled "Real Stories, Real People," she sits down with Aurora, Colorado, shooting survivor Bonnie Kate Zoghbi to talk about the massacare and other past struggles that she overcame in her life.
Zoghbi and her filmmaker husband will be joining members of the Robertson family for a 17 night "Live Original 2016 Tour" to share motivational messages to the masses for three hours each night.
Sadie has been transparent on her YouTube channel in recent weeks, including documenting the range of emotions that followed after she broke up with her boyfriend Blake Coward of two years. Although Robertson admitted her breakup was hard, she also insisted that God had a purpose for her breakup.
"Right now it would be easy for me to say a month ago, I broke up with Blake and it was the worst day of my life. But instead of saying that, I'm saying we broke up, it was horrible, it was sad, it pulled my heart out but God has a purpose for me," she said in the YouTube video posted three weeks ago.
"... No matter what the outcome, take the things that you know you can work on, grow in that, and be better for the next person. Be better for the person that God has planned and prepared for you," Robertson said encouraging viewers not to be bound by bitterness if they were hurting by a failed relationship.
At the end of her video, Robertson prays for viewers who are experiencing a breakup.
"Dear God, I pray for all the broken hearts out there tonight, God. I just pray for each girl out there who is hurting because of a relationship that ended and each guy out there that's hurting because of a relationship that ended, because it's really hard being in this stage of life," Robertson prayed. "But God, we know that we're only put through this because eventually we're going to end up with the right person that you planned for us God. And that we should stop hurting and look to You because You can fill our hearts with peace."