Saeed Abedini Blasts Prosperity Preachers: 'Churchianity Killing Millions of Christians'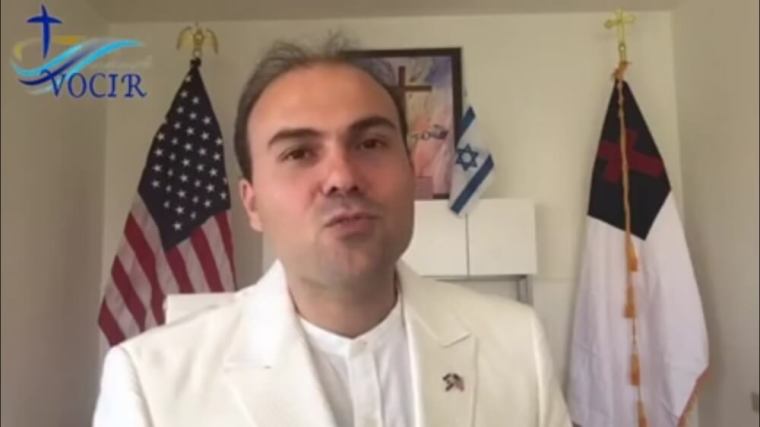 Pastor Saeed Abedini has issued a stern message against prosperity preachers and churches that he said are built around "showmen," arguing that such forms of Christianity are doing much greater harm to the faith than even radical Islam.
"The structure of many ministries and churches are established around platforms for showmen, and we have to pay their costs. We are as Christians killing ourselves first before Islam," Abedini wrote in a Facebook message on Wednesday.
"Radical Muslims may kill hundreds of us in terror incidents, but 'Churchianity' is killing hundreds of millions of Christian all around the world and keeping the rest in a deep sleep," he added.
Abedini, an American citizen who spent three-and-a-half years in prison in Iran for his faith before being released and returning back home to Boise, Idaho, in 2016, wrote that the "Body of Christ" in America has to listen to preachers, many of whom are involved in "stealing, hypocrisy, adultery, and the false prosperity gospel."
While the pastor did not name names, he argued that "prosperity preachers steal the Lord's house money," and then call such forms of stealing "success."
"They keep many donations and tithes for themselves," he said, warning that "Christians today don't worship God as they should because they are deceived by modern teaching."
Abedini, who earlier in April finalized his divorce from his wife, Naghmeh, has stirred controversy with a number of recent statements on Facebook which you can read here, here and here.
Earlier in April he accused some figures of exploiting his persecution story to raise funds for their operations, but not doing much to help him after his release.
"We as persecuted church and Christian always have been used with famous and rich pastors and preachers who used us for fundraising and recently because of special media attention on me some of them tried to show themselves as saviors of the persecuted churches and me which it wasn't true and right but their own benefit," he wrote in a post at the time.