Saeed Abedini Urges Christians to Stand With Israel in Message on End Times Prophecy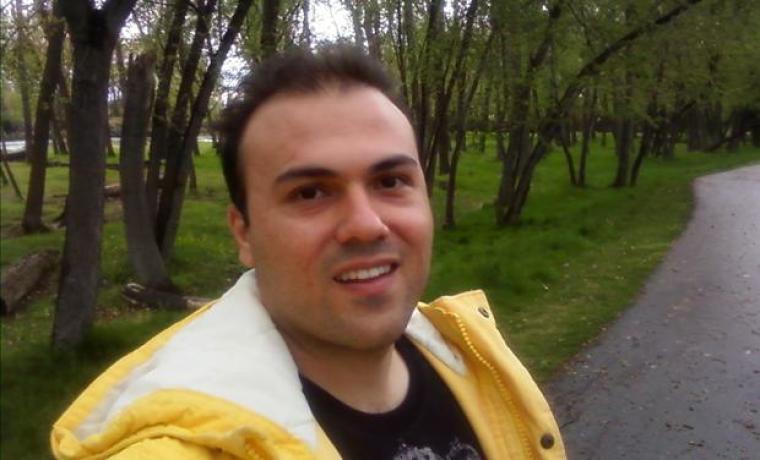 Pastor Saeed Abedini suggests that while Christians shouldn't be speculating when exactly Jesus Christ will return to Earth, at the same time they should be aware that the "last hour" might be approaching.
"We are living in a sobering moment in history that calls us, as believers in Jesus Christ, to take a stand with Israel. We could be people of the last hour. We are not to be passive in the face of prophecy; we are called to pray with passion, to intercede, and to minister according to the Words of the Savior who said it is not our task to speculate when the end will be," Abedini wrote in a Facebook message on Sunday.
"If you are looking forward to Yeshua's second coming, when the world as we know it will change, then you want to stand with Israel. You will help us spread the Good News of Yeshua's love to the Jewish people who are being awakened, whose eyes are being opened and whose hearts are being changed today like never before," he added.
In another post, Abedini responded to a Times of Israel article, where Ahmad Karimpour, a senior adviser to the Iranian Revolutionary Guards' elite unit al-Quds Force, warned that Iran could destroy Israel in less than 8 minutes with its missiles arsenal.
"These nations, which attack Israel in Ezekiel chapters 38 and 39, include nations, which are Muslim (such as IRAN), have a clear animosity to Israel. Along with these Muslims nations, a northern kingdom, called Gog and Magog, which many identify, as the land [of] Russia, will ally itself with Muslim nations, to oppose Israel in the last days," the American pastor wrote about biblical prophecy.
He added: "This confederacy of nations comes against Israel, God, who through Ezekiel foretells the event, defeats them. This conflict establishes Israel and restores them to the land in preparation of their redemption. The conflict also reminds the world why Israel went into captivity for the last two-thousand years, (Ezekiel 39:28)."
Abedini, who spent three and a half years in prison in Iran for his Christian faith, has been critical of the Iranian regime and urges prayers and support for Israel in several posts on his active Facebook page.
Major pastors in the U.S., including Greg Laurie of the California-based Harvest Christian Fellowship Church, have also pinpointed Russia's political alliance with Iran as a sign harking toward End Times prophecy.
"The showdown between Israel and Iran that the Bible actually predicts, by the way, seems to be entirely plausible — especially now that Russia is an ally with Iran, which had not been true even 100 years ago, even 30 years ago. But now they're staunch allies working together," Laurie said in a sermon back in April.
"We are living in the last days and, yes, the worst is yet to come," Laurie said, listing major signs of the end times: "Antichrist. Armageddon. The great tribulation period. The four horsemen of the apocalypse."
In the past, Laurie has warned that according to what Jesus taught about Israel and the End Times, it is the U.S. that might need Israel more than the other way around.
"Israel is at the eye of the hurricane of the great events of the end times," he said in June 2015.