Samsung Galaxy Note 4 Review: A Look at Top Specs and Features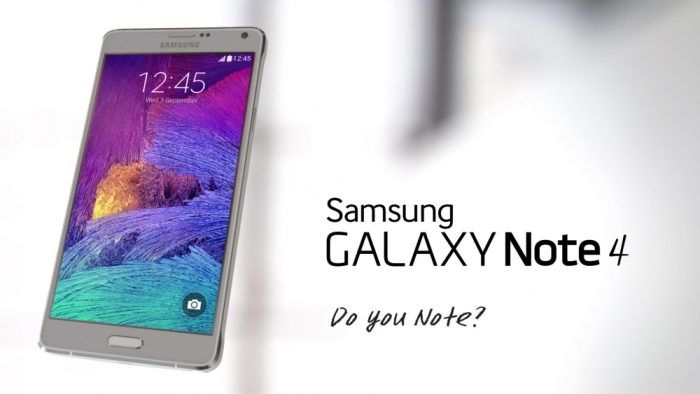 The Samsung Galaxy Note 4 that was introduced at IFA 2014 is currently touted to be the best phablet around, and Samsung has gone all out with this device as it's sporting a big screen and it comes with an S-Pen stylus. Though the device doesn't come cheap, fans of the Galaxy Note 4 claim that it's very worth its price as the powerful device gives maximum productivity.
Design:
The overall design of the Galaxy Note 4 echoes that of its predecessor as it still has a faux leather textured back, but the difference is that it has a metal frame and none of the stitching detail found on the Note 3. It measures 6.04 x 3.07 x 0.33 inches and weighs 6.17 ounces. It's slightly thicker and heavier than its predecessor so its best used with two hands.
The phablet is available in Charcoal Black, Frost White, Blossom Pink and Bronze Gold. If you're in the mood for something more sparkly, Samsung has teamed up with Swarovski to offer Swarovski crystal encrusted back cases for the Note 4.
Features:
The 5.7-inch Quad HD Super AMOLED Display has a resolution of 2560 x 1440 with a pixel density of 515ppi. Most people find it hard to go back to using a phone with an HD display once they've experienced using the Galaxy Note 4 because images look incredibly crisp and bright compared to those viewed on an LCD or HD screen.
The phone is powered by a 2.7 GHz quad core Qualcomm Snapdragon 805 processor and 3GB of RAM.
The Note 4 now has a Fingerprint Scanner below the home button and a Heart Rate Monitor at the back of the device below the camera. Those who are health conscious can use it to measure blood oxygen saturation level and even stress levels. The device also has a UV sensor, so you'll know whether you're getting too much sun.
The rear-facing 16MP camera has auto focus and Smart optical image stabilization and comes with some pre-installed modes. The front 3.7MP camera also takes decent selfies and you can capture the environment around you using the Wide Selfie mode.
Price:
The Samsung Galaxy Note 4 costs $840.