Samsung Patent Features Auto-Ejectable Stylus for Galaxy Note Devices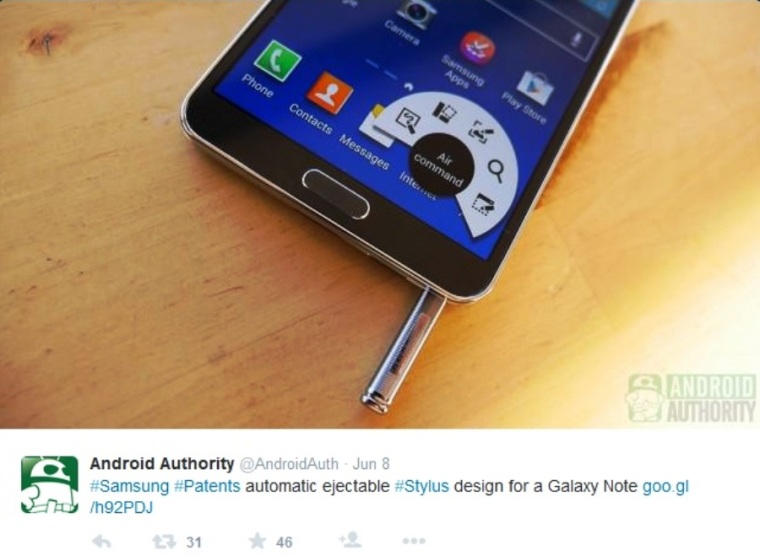 A recent patent application from Samsung has shown the tech giant is working on an auto-ejectable stylus for its Galaxy Note series.
Samsung has submitted a patent showing its plan to implement an auto-eject stylus for its Galaxy Note series, currently pending approval at the USPTO.
The patent was filed by the South Korean electronics manufacturer last December, however it is still under examination at the United States Patent and Trademark Office.
The patent illustrates how Samsung's upcoming Galaxy Note phablets can utilize a simple system of dual electromagnets, one located at the stylus slot, and the other at the bottom of the docking slot. The magnets control another magnet in the device's S pen to make it eject on software command.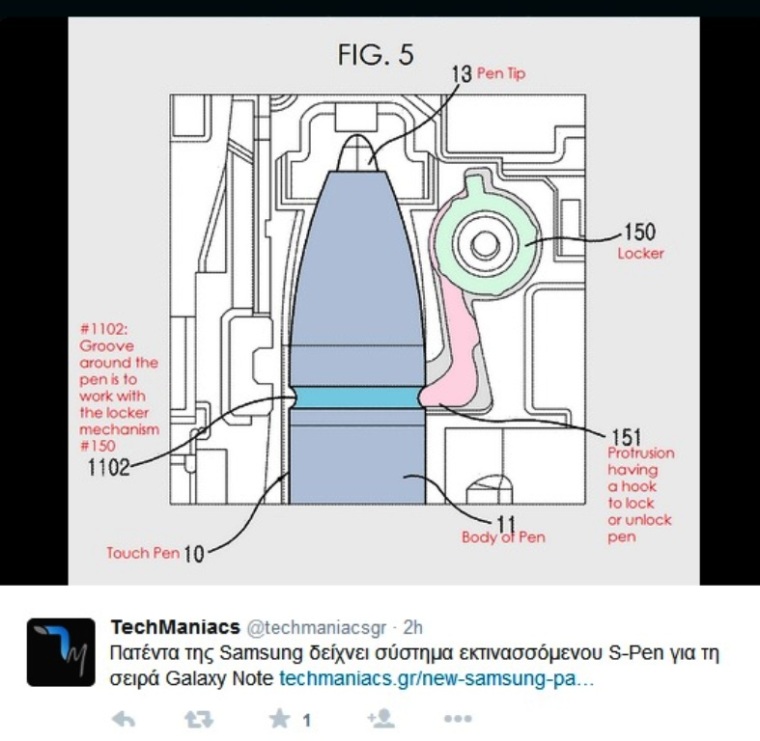 The ejectable function may be controlled by voice command, hand gesture on the phablet's homescreen, a swipe action, or even a press of a button to cause the electromagnet located at the underside of the stylus slot to push the S pen out.
The second electromagnet, with a reverse polarity, will serve to hold the stylus and keep it from falling out of its slot completely and getting lost.
According to the system described in the patent application, the Galaxy Note handset will be programmed to recognize when the stylus is in its slot. It will also notify the user if the S pen remains hanging out without having been completely removed.
The handheld device will also feature a locking mechanism to ensure the stylus doesn't fall out when not in use. A miniature motor and arm lock inside the device hooks into a groove around the pen's edge to keep it in place.
Whether the design intended for the new Galaxy Note series will prove convenient for users remains to be seen once the patent is approved by the USPTO and sent into production at Samsung.