San Francisco's Largest Evangelical Megachurch to Allow Non-Celibate Homosexuals to Be Members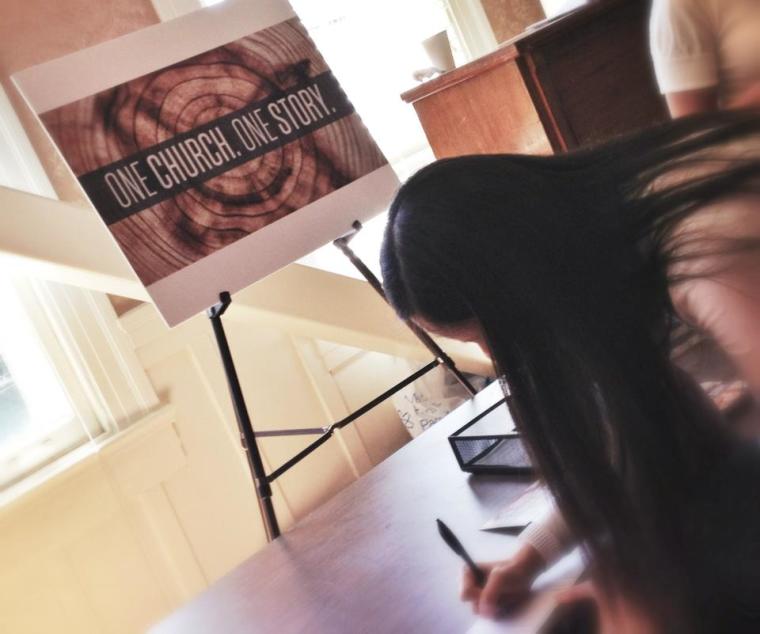 The Elder Board of San Francisco's largest evangelical church, City Church, has announced that the megachurch will end its practice of preventing LGBT people from becoming members if they are unwilling or unable to practice lifelong celibacy.
"Our pastoral practice of demanding life-long 'celibacy,' by which we meant that for the rest of your life you would not engage your sexual orientation in any way, was causing obvious harm and has not led to human flourishing," Sr. Pastor Fred Harrell writes in a letter "on behalf of the Board and for the Gospel."
The pastor cites social science research, saying it points to "skyrocketing rates of depression, suicide and addiction" among the LGBT people. "The generally unintended consequence has been to leave many people feeling deeply damaged, distorted, unlovable, unacceptable, and perverted," he says.
Harrell adds that the Board has been asking the central question "What does the gospel require?"
He says the questions at the heart of the gospel are: "Who belongs to Christ's body? And how do they belong?"
"We believe the thrust and focus of the gospel is the breaking down of former boundaries of exclusion and the expanding of the welcome of Jesus to all," he goes on to say.
On the church's website, it shares that Senior Pastor Fred Harrell was inspired by Redeemer Presbyterian Church in New York City, led by Tim Keller, to start City Church (San Francisco) in 1997. The church is also active in church planting and development within the Bay Area and across America. Harrell says that City Church's Board has followed the Reformed Tradition of going directly to Scripture to find counsel.
"For so long this has been a 'case closed' kind of issue for evangelicals," he comments. "Scholars and leaders who have previously been united in their interpretations are coming to different conclusions. This does not mean that your view must change, but it does counsel humility with how we each hold our views. Given the status and variety of these opinions, what has become clear to us is that there is no longer clear consensus on this issue within the evangelical community."
Before making the decision, the Board read Ken Wilson's book, A Letter to My Congregation, Harrell says, and describes the book as showing "great empathy and maturity to model unity and patience with those who are in different places on this conversation, all the while dealing honestly with Scripture."
"If Jesus were the pastor of City Church, what would he say to the people who are asking if they can belong?" the pastor asks. "As we consider the life of Christ, his example of love, his call to embrace the outsider and cast down, and his patience with those earnestly seeking him, what is a Christ-like response?"
Ending the requirement for celibacy for gays "aligns with our existing core vision: the doors of this church are as wide as the arms of the Savior it proclaims," he adds.
"We will no longer discriminate based on sexual orientation and demand lifelong celibacy as a precondition for joining. For all members, regardless of sexual orientation, we will continue to expect chastity in singleness until marriage," Harrell concludes.