Santorum: Republicans Need to Be More Like Pope Francis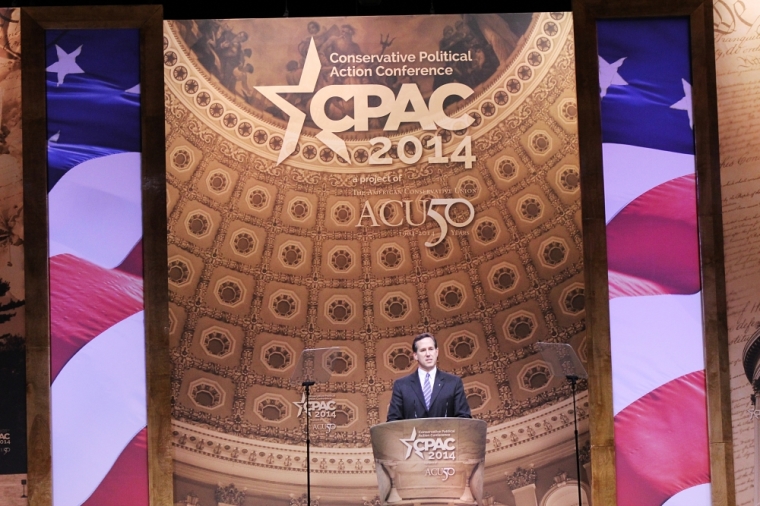 NATIONAL HARBOR, Md. — Republicans should learn from Pope Francis how to better communicate their message, Rick Santorum, former Pennsylvania senator and 2012 Republican presidential candidate, argued Friday at the Conservative Political Action Conference.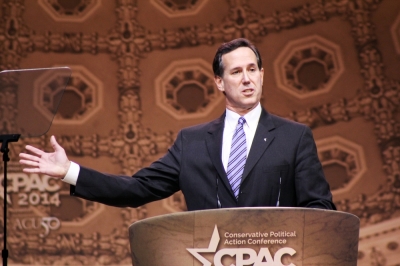 Republicans focus too much of their message on attracting business owners rather than workers, attacking President Barack Obama and explaining what they are against rather than what they are for, Santorum claimed. Instead, Santorum urged Republicans to reach out to those who are hurting and to talk about how their policies will help them. And to do that, learn from Pope Francis.
"I think we need to take a lesson from someone who is maybe the most popular person in the world right now — Pope Francis," he said.
Like Francis, Santorum wants Republicans to reach out to those who are suffering, and to talk about their positive policy agenda.
Francis is "going out there and not talking about what the Christian faith is against. He's going out there and talking about what we're for. He hasn't changed a single policy. He won't change a single policy. But what he'll do is he'll go out there and talk about the good news to a hurting world because he believes that is what the world needs. It needs the Lord," he said.
While the Republican Party is not a religion, Santorum clarified, it can learn to better communicate its message by observing Francis and explaining to those who are struggling how Republican policies can help them.
"Well, we're not a religion," he continued, "and we're not going to go out there and talk about the good news. But what we need to do is go out and talk about the news of a good America and what that good America can be. We need to paint a picture for people. We need to use a brush where they see themselves in the painting. They see a part of their life, where they hear someone or see a policy and say, 'that's me.' We need to be the 'that's me' party."
Courtesy of C-Span, you can watch the full speech below.