Sarah Jakes Roberts: Devil Designed Snapchat Filters?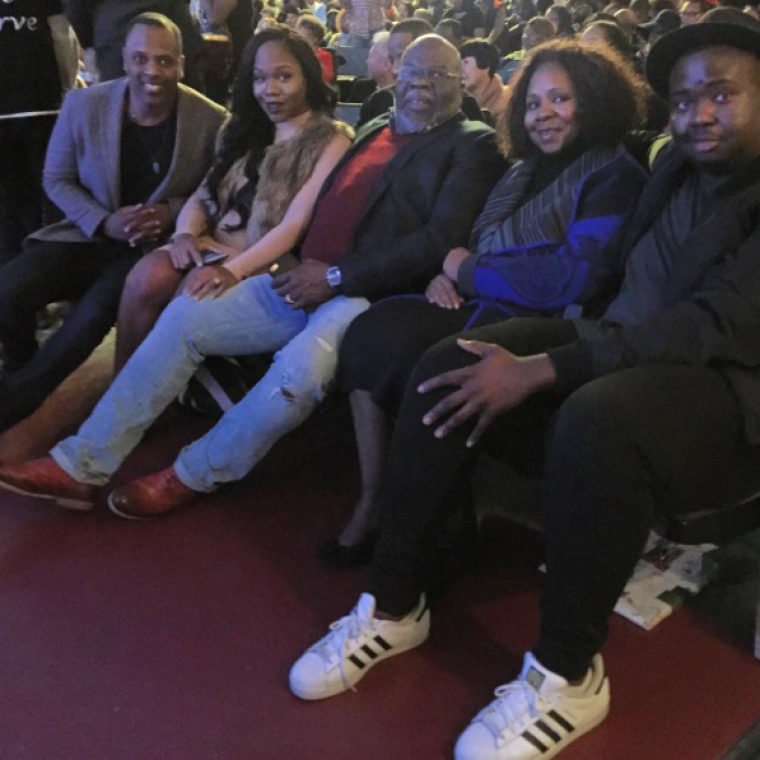 Could Snapchat be developed by the devil?
While many may scoff at the notion, motivational speaker, author and daughter of Bishop T.D. Jakes may think so. Sarah Jakes Roberts, also the wife of Senior Pastor Touré Roberts of One Church International in Los Angeles, took to social media to speak about her feelings concerning Snapchat's filter settings that can alter your face into different characters.
"Some of these filters are leading me to believe that Lucifer is SnapChat's app developer....ijs...think about it," Jakes Roberts wrote.
While it is unclear whether or not Jakes Roberts was joking about her assessment of the social media video sharing application, a response to one Twitter user might suggest that she was indeed serious.
"... I can't even figure out how to use it in a basic way. Clueless abt filters. Thanks for the headsup tho' #over40 lol," one Twitter user commented on Jakes Roberts' post.
Jakes Roberts responded to the comment by writing, "there's literally a devil filter on there!"
Last year, Snapchat announced that they would be creating a variety of new filters so that people could express themselves in different ways.
"We're thrilled to announce a whole new way to express yourself on Snapchat," the Snapchat blog stated last September.
In a review of the new filters, Mic announced something demonic about the Snapchat filters and their designs.
"You're about to become an elderly heart-spewing hell demon. Just open your mouth, raise your eyebrows and take a selfie," the Mic review reads. "But the most interesting addition — and by interesting we mean horrifying — is the seven 'lenses,' which are essentially what would happen if Scarecrow from Batman Begins could design filters."
Earlier this year, one blog called On The Line Social Media described the devil and angel Snapchat filters.
"The Devil and Angel snapchat lens is the first of its kind. When the lens is initially applied to the camera, the user is portrayed as a demon," the blog states. "Then, when the user opens their mouth they are transformed into an angel. This lens is a representation of the battle between good and evil."
The writer went on to add, "the lens allows users to choose which side they want to be a part of or just mess around switching between the two."