Sarah Palin Doesn't Endorse Trump's Carrier $7M Incentive Deal; Warns of 'Crony Capitalism'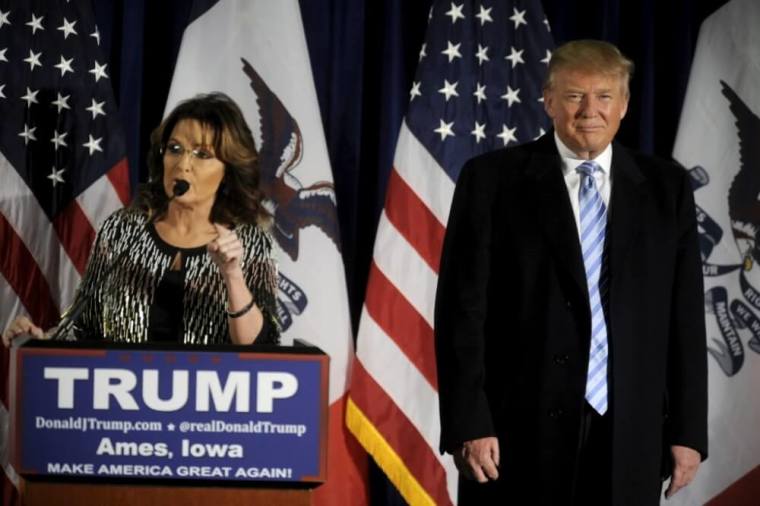 Former Republican vice presidential nominee and supporter of Donald Trump Sarah Palin criticized the president-elect's deal to subsidize Indiana-based air conditioning company Carrier to keep jobs in that state, warning that such a move could lead to "crony capitalism."
"Let's hope every business is equally incentivized to keep Americans working in America," former Alaska Gov. Palin wrote in an op-ed, which was published Friday in Young Conservatives. She referred to the deal that gave Carrier $7 million in state economic incentives so that the company won't move 1,100 jobs to Mexico.
The deal was orchestrated by Trump and Vice President-elect Mike Pence, currently the governor of Indiana.
"When government steps in arbitrarily with individual subsidies, favoring one business over others, it sets inconsistent, unfair, illogical precedent," she added. "Meanwhile, the invisible hand that best orchestrates a free people's free enterprise system gets amputated. Then, special interests creep in and manipulate markets."
Republicans oppose this, she reminded the readers. "Instead, we support competition on a level playing field, remember? Because we know special interest crony capitalism is one big fail."
Palin wrote that politicians "picking and choosing recipients of corporate welfare is railed against by fiscal conservatives, for it's a hallmark of corruption. And socialism." She added, "A $20 trillion debt-ridden country can't afford this sinfully stupid practice, so vigilantly guard against its continuance, or we're doomed."
Palin has long been vocal against crony capitalism.
In 2011, she attacked President Obama and "corporate crony capitalism" in a speech delivered at the Tea Party of America rally in Indianola, Iowa.
"Some of us saw this day coming," Palin said, referring to what she had said three years earlier at the Republican National Convention while accepting the nomination to be vice president.
She read part of that speech in which she described what she thought an Obama presidency would entail. "In my speech, I asked America, 'when the cloud of rhetoric has passed, when the roar of the crowd fades away, what exactly is Barack Obama's plan? What does he actually seek to accomplish, after he's done turning back the waters and healing the planet? The answer is, to make government bigger, to take more of your money, to give more of it to others, and to take more orders from Washington. And, to reduce the strength of America in a dangerous world.'"