SAS Snipers Take Out ISIS Executioners Just As They Are About To Behead A Christian Family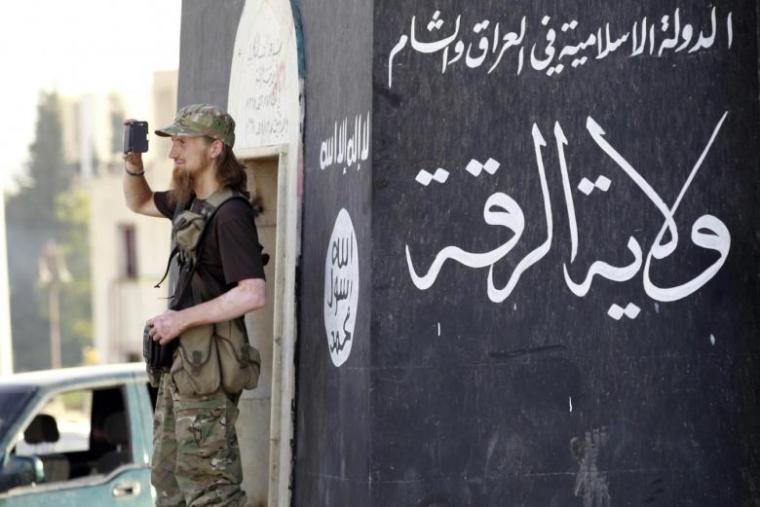 A Christian family was moments away from being decapitated by Islamic State executioners when they were saved by hero SAS snipers.
The crack snipers shot down the executioners as they were about to excute a Christian family-of-eight, the Daily Star reports. 
The British newspaper reports that the executioners were so close to going through with the dead that their knives were at the throats of the father and one son.
The daring rescue operation took place near Mosul, in Iraq, and resulted in around 15 ISIS fighters being killed.
Despite the huge death toll, it was only two snipers who carried out the amazing feat to save their lives.
The newspaper reports that a joint SAS-Peshmerga patrol sprang into action after receiving a tip-off that Islamic extremists in the area were targeting Christian families.
An unnamed source told the Daily Star Sunday that four executioners were killed on the spot while the others were killed as they attempted to flee the scene.
'It was a chance encounter. The SAS patrol just happened to be in the right place at the right time,' the source said.
'The killers were moving around the area executing villagers. Muslim families were accused of being spies and Christians who refused to convert to Islam were beheaded.'
It's not the first time Christians have been rescued from Islamic extremists as they were moments away from death.
One Christian ministry working covertly in the Middle East said, according to one report, that lions attacked Islamic militants as they were threatening to stone a group of new converts who had just been baptized in a forest.
On another occasion, seven Christian girls were rescued from ISIS militants who stormed their student house after sending a text message to a pastor from their hiding place.