Saudi Arabia Switches From Islamic Calendar to Jesus Birth Date-Based Gregorian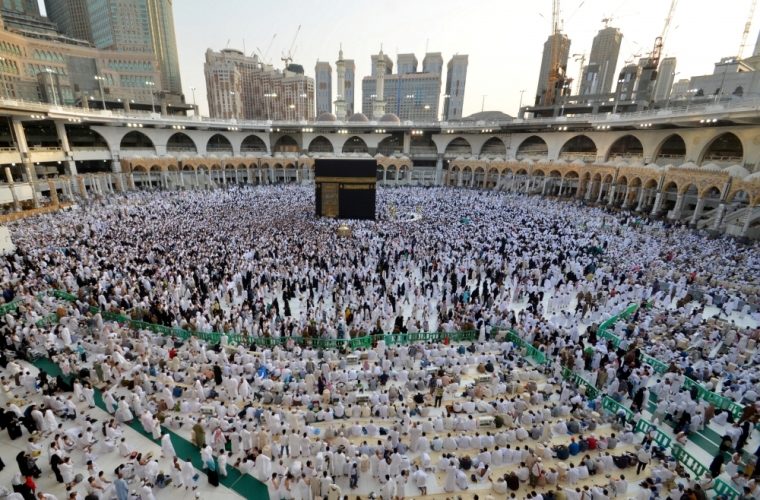 The Islamic Kingdom of Saudi Arabia has switched from the lunar-based Islamic calendar, which starts with the emigration of Muhammad from Mecca to Medina, to the "Western" Gregorian calendar, named after Pope Gregory XIII and based on Jesus Christ's birth.
The decision, taken during a recent cabinet session chaired by King Salman Bin Abdul Aziz, is an austerity measure to deal with its budget deficit, according to reports, which say the drop in crude oil prices beginning 2014 has hit the world's top oil exporter hard.
The Muslim calendar, also known as Hijri, loses some 11 days a year so that Islamic holy days rotate around the seasons every 32 years, according to Gulf News, which also said the move will lead to civil servants losing 11 days of payment with salary days being cut. Earlier, only the private sector used the Gregorian calendar of its oil customers to calculate salaries.
The measure, which involves many other cost cutting measures, came into effect in October.
The salaries of ministers have been cut by 20 percent, and those of Shura Council members by 15 percent. Government employees will not get annual bonus for a year, and the renewal or extension of existing contracts will not include any salary increases.
Further, annual holidays for ministers will also be reduced from 42 to 36 days.
About 75 percent of budget revenues and as much as 90 percent of export earnings in Saudi Arabia come from the oil industry. The kingdom is highly dependent on foreign work force with about 80 percent of those employed in the private sector being non-Saudi.
Saudi Arabia claims that all its citizens are Muslim, mostly Sunni. According to some estimates, about 1.5 million Christians, mostly foreigners, live in Saudi Arabia.
Wahhabism, which is described as "ultraconservative," is the dominant form of Islam adhered to in the kingdom.