School District Pays Over $40K to Atheist Group, Removes Ten Commandments to End Lawsuit

A school district in Pennsylvania is paying the nation's largest atheist group over $40,000 following a years-long legal battle over a Ten Commandments monument.
New Kensington-Arnold School District and the Freedom From Religion Foundation reached the settlement that was announced earlier this week, in which the district agreed to remove the Ten Commandments display from a local high school.
In a statement published on Triblive, School District Superintendent John Pallone said the district decided "to take the high road," and "compromised and agreed to remove the monument" within 30 days.
"Under the agreement to remove the monument, the school district's insurance company will pay $163,500 in legal fees, including more than $40,000 to the Freedom From Religion Foundation."
The 6-foot-tall monument of the Ten Commandments has stood at Valley High School near the public school's gymnasium entrance since it was donated by the Fraternal Order of Eagles in 1957.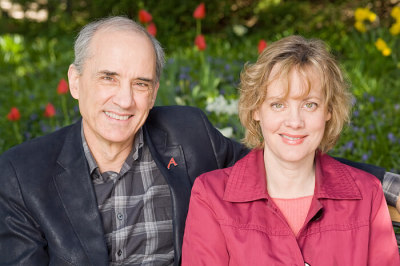 In September 2012, FFRF filed a lawsuit against the school district on behalf of a few local residents who took issue with the display.
In July 2015, U.S. District Juge Terrence F. McVerry ruled in favor of the school district, arguing that FFRF and their clients failed to prove that they were harmed by the display.
"Plaintiffs ... have failed to establish that they were forced to come into 'direct, regular, and unwelcome contact with the' Ten Commandments monument on the grounds of Valley High School," wrote Judge McVerry.
"Because Plaintiffs lack standing, the court's inquiry is concluded. The court lacks subject matter jurisdiction to address the merits of plaintiffs' claims, and this action must be dismissed."
In December 2015, the FFRF brought the case to a three-judge panel of the Third Circuit Court of Appeals, which ruled last August that plaintiff Marie Schaub did have standing to sue.
"A community member like Schaub may establish standing by showing direct, unwelcome contact with the allegedly offending object or event, regardless of whether such contact is infrequent or she does not alter her behavior to avoid it," wrote Circuit Judge Patty Shwartz.
In a statement released by the FFRF on Tuesday, Schaub said she and her family "are grateful to everyone who has helped us finally right a wrong that was committed so long ago."
"I hope this settlement serves as a lesson and a reminder that the separation of state and church is especially important when it comes to our kids in public schools," stated Schaub.
"The removal of this religious monument will provide a more welcoming environment that will promote equality and neutrality."