Science News: Scientists Discover Fossil of Terrfying Bone-Crushing Dog
Science News: Scientists Discover Fossil of Terrfying Bone-Crushing Dog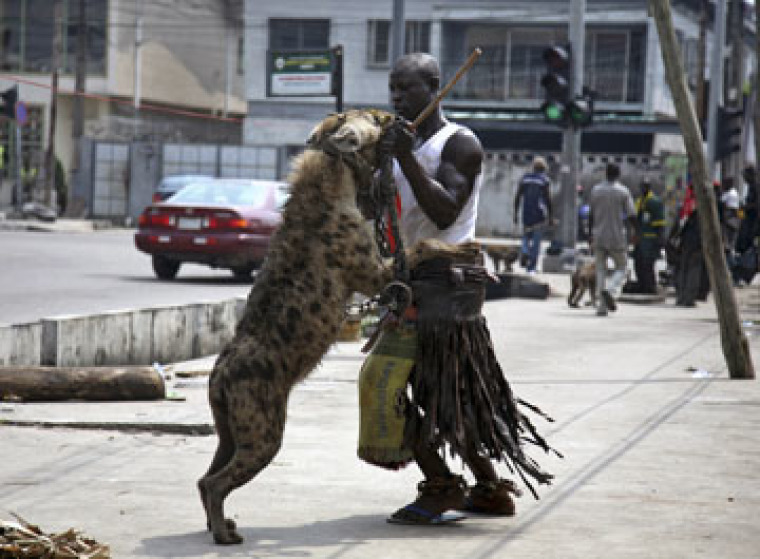 Imagine walking to your front door after a jog one morning and you're greeted by a dog with powerful jaws and large teeth, with eyes that reveal the intention to devour you. Well, that kind of stuff is only found in nightmares. But if we were to turn back time, say millions of years ago in an area which is now Maryland, dogs with "bone-crushing" attributes roamed the land.
These ancient dogs were confirmed to have existed in the east coast of the United States after a fossil collector found a fossil. Called the "Cynarctus wangi," the creature is thought to have co-existed with several other mammals including a pre-historic horse, ancient pig species, and a creature that resembles an elephant, per Morning Ticker report.
Of course these dogs have been extinct for a very long time, but the fact that they are speculated to have bone-crushing abilities is something very intriguing and interesting at the same time. The study by the University of Pennsylvania is published in the Journal of Paleontology.
Meanwhile, the Daily Mail reports that the newly-discovered species is named after Xiaoming Wang, an authority and expert on mammalian carnivores. Wang also is the curator of the Natural History Museum in Los Angeles County.
The ancient dog has the same size of the modern-day coyote and is classified as a member of the Borophaginae subfamily – an extinct class of dogs that are distinct from the rest because of their large and broad teeth, coupled with powerful jaws intended to kill their prey with accuracy and strength.
They roamed the east coast region of North America about 12 million years ago. Experts agree that they likely would have behaved and lived like the modern-day hyenas and coyotes, primarily relying on their scavenging nature, although there is no indication that they hunted or traveled in groups. It is also believed that they are carnivorous but the way their teeth were made up likewise indicated that they also feasted on insects and plants.