'Scream Queens' Season 2 Settings Leaked by Oliver Hudson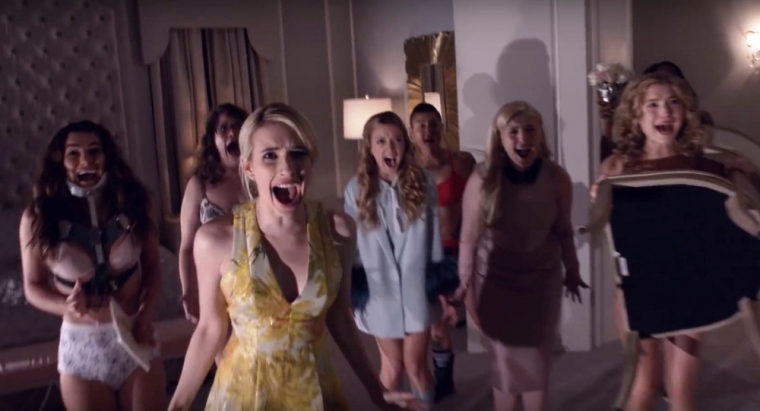 "Scream Queens" star Oliver Hudson may have leaked the settings for season 2 of the Fox comedy-horror series way ahead of its premiere.
During Hudson's recent guest appearance on "Watch What Happens Live," host Andy Cohen asked the 39-year-old actor if co-creator Ryan Murphy has revealed details about "Scream Queens" season 2. The actor, who plays Wes Gardner in the series, hinted that the second run of the show may have something to do with a summer camp, according to Design & Trend (D&T).
Hudson admitted that he is still afraid to leak any ideas because he does not know if it will surely be incorporated into "Scream Queens," Cosmopolitan reports.
Nevertheless, Murphy said he had already brought the summer camp idea to Fox executives and they were thrilled. Season 2 will apparently feature three or four survivors in a new setting, the report adds.
"[And in the] second season, the survivors go off to a new venue — a horror based venue — and then they have to fight a new killer, a new villain, a new threat," D&T quotes Murphy's statement during a Q&A panel at Fan Fright Fest in New York City last month.
In addition, casting for "Scream Queens" season 2 has already begun. Murphy revealed that the next installment will feature 10 new faces. He teased that one of the new characters is a popular male pop star, the report relays.
Meanwhile, "Scream Queens" season 1 will air its 10th episode titled "Thanksgiving" on Nov. 24. Based on the synopsis of the episode, Chanel (Emma Roberts) will meet Chad's (Glen Powell) family during Thanksgiving, but unwanted guests will mess up the occasion. The survivors in the Kappa House will also hold their own Thanksgiving dinner and another victim will die as they accuse each other of being the killer.
"Scream Queens" airs Tuesdays 9 p.m. on Fox.