Secularist to Lead Alabama City Council Meeting in Its First Atheist 'Prayer'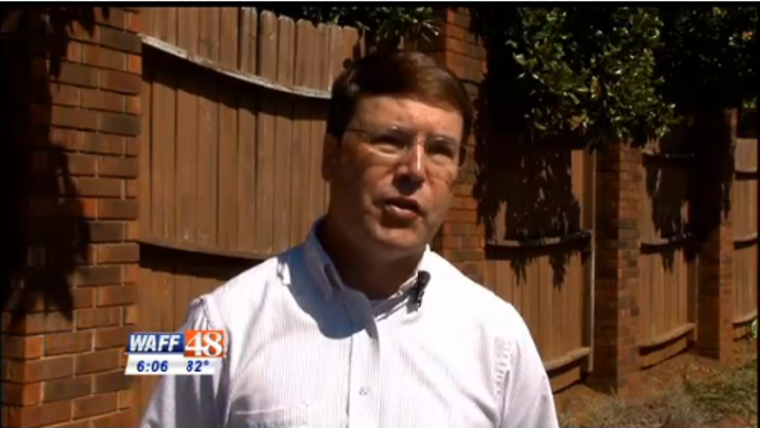 North Alabama Freethought Association board member Kelly McCauley will open the Huntsville City Council meeting Thursday in a non-religious invocation after a secularist group threatened to sue the council over its tradition of Christian Prayer.
McCauley, who according to his Meetup page was confirmed in the Lutheran Church and "dropped out" at age 23, told AL.com, "My goal is to offer a non-sectarian invocation that, I hope, will lend gravity to the meeting and point to our civic values."
McCauley was invited by Huntsville leaders to give the body's first atheist "prayer" after secularist group Freedom From Religion Foundation complained about its Christian opening prayers.
Huntsville's City Council acknowledged that over 90 percent of its prayers before 2012 were Christian in nature.
FFRF wrote in a February 2012 letter that the council's prayers were "coercive" and amounted to "a governmental endorsement that excludes the 15 percent of the American population that is nonreligious." FFRF also threatened to pursue legal action if the prayers were not stopped.
Legal nonprofit organization Alliance Defending Freedom has countered similar claims in its "Common Legal Assertions of Anti-Prayer Activists" tip sheet. ADF states that "legislative prayers serve the legitimate secular purposes of solemnizing public occasions, expressing confidence in the future, and encouraging the recognition of what is worthy of appreciation in society, and have never been understood as conveying government approval of particular religious beliefs."
Saying that legislative prayer is a governmental endorsement of a particular religious belief "mis-frames" the argument, asserts the legal group.
Huntsville elected to keep its opening prayers since receiving FFRF's complaints, but opened the tradition up to include various faith leaders including Wiccan priest Blake Kirk who prayed before the council meeting earlier this year.
Kirk's prayer set off a community uproar, prompting the city to cancel a planned second Wiccan prayer.
The city has also featured prayers from Hindu, Buddhist and Muslim leaders
MacCauley said those curious about what he will say in his invocation will have to attend the 6 p.m. meeting or watch it live on the city council's website. However, he revealed to AL.com that his comments will be about "the diversity of our city, the value of a free and open debate, and on encouraging discussions where are all points of view are welcome."