Sexual Purity Under Attack in Nation's Schools, Says Christian Author Dannah Gresh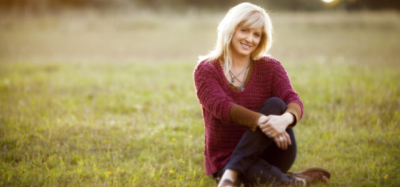 Dannah Gresh, a best-selling author and advocate for the sexual purity movement, was a featured speaker at this year's TEDxPSU event at Pennsylvania State University, and spoke about sexual myths that are hurting teenagers and college students who are navigating a culture that promotes tolerance of all sexual behaviors and choices, except abstinence.
"We're waving the banner of tolerance over the nation, but the one thing that's not tolerated is abstinence and sexual purity," said Gresh in an interview with The Christian Post on Wednesday. "Something parents don't understand is that their teenagers are living in an age where virginity isn't tolerated."
In her TEDxPSU talk, titled "The Walk of Fame vs The Walk of Shame," Gresh said she was inspired to broach the subject of why sexual purity is the healthiest physical, emotional and spiritual choice, after she received a poignant question from a Penn State student caught up in the sex and party scene who asked her: "Why is there tolerance for everything but abstinence and sobriety here?"
"And I felt like I needed to do some research and start to answer that question," said Gresh, who noted that society often uses contradictory terms when discussing issues pertaining to sex, and often supports messages that are filled with myths and lies.
"Some of the messages we're hearing about sex are myths that promote the lie that those who are waiting to have sex until the time is right are going to end up having bad sex," she said. "Virginity is medically, emotionally and spiritually the best choice, but physically it's also the best choice."
Gresh cited a recent poll of college students that reveals 19 percent claim to be virgins. But she also noted that among those who are having sex, upon graduation, boys will have had more than nine sex partners and girls will have had seven or more sex partners.
"The virginity movement is increasing, but it's still a good minority," said Gresh who emphasized in her interview with CP that the new trend among students, starting in middle school and junior high, is the promotion of sexual activity and experimentation among their peers, and a lack of tolerance for virginity.
Caving into sexual pressure can have harmful and long-lasting effects, according to Gresh, who said that "10 percent of the total sexually active population is teenagers younger than 18, who bear the consequences of 25 percent of our sexually transmitted diseases. If a girl gets chlamydia, she can face a lifetime of infertility."
Another statistic the author wants parents to take seriously is that the risk of suicide is 12 to 24 percent higher among teenagers who are sexually active.
Gresh, who encourages teenagers to maintain their sexual purity, said her most recent book, Get Lost: Your Guide to Finding True Love was written to help young girls understand where the craving for a relationship with a young man comes from, and to encourage girls to seek the love of God; "to step back from guys and just be in love with God."
"The craving that girls have for boys is rooted in Genesis," she said. "The Bible says your desire will be for your husband. The answer to 'boy craziness' is not to say that boys are bad because marriage is the picture of the love of God. The answer to the cravings is not to say, 'I don't need love.' Love is your deepest need. You need love."
What Gresh strives to do is to teach teenagers and college-aged women to satisfy their cravings for love by having a relationship with God, and to be in the presence of God. One of the many biblical scriptures she references is Proverbs 19:22. In her book, Get Lost she uses several scriptures to reflect the type of relationship God wants people to engage in, and the relationship He desires to have with them.
Gresh also offers an apology to the abstinence movement because "we sometimes suggest that your prince charming will come if you do all of the right things. The point is not finding a guy; it's to get lost in God's love. And the point of living a life of purity is not to find a guy, it is to obey God. These are very solid truths outlined in Scripture."
One reason why she set out on the path to promote sexual purity is due to the depression she felt at age 15, when she decided to have sex with a boy her same age, whom she said would be a stranger to her now. Although she didn't bear any physical consequences, such as getting pregnant or contracting an STD, she felt depressed and hid her sadness, and she didn't want her daughters to experience the same pain.
As part of her TEDxPSU talk, Gresh used social science and research from Penn State, Syracuse, the University of California and University of Chicago to show the physiological impact sexual promiscuity has on students.
"In a Penn State study of students who had sex for the first time while they were in college, they reported that the day after, the men felt better about themselves, but the women had a significant decline in body image," she pointed out. "A study at the University of California revealed that when a woman has sex in a relationship that is not mutually monogamous, the right amount of the brain's 'chemical cocktail' is not secreted."
She stressed, "If you're having sex outside of a committed relationship, your heart is going to be hurt, especially if you're a female."
Gresh said the message she's sharing is a "tolerance for virginity." And she's hoping the Christian community will stand behind her TEDxPSU talk and see the message for virginity as an important one.
She also described students who are choosing to abstain from sex until marriage as being brave; and said she wants to see the country embrace the "same tolerance and acceptance for virginity and abstinence as other sexual choices in our culture."