Shooter Forgiveness: Christian Victim Encourages Others to Forgive James Holmes
Shooter Forgiveness: Christian Victim Encourages Others to Forgive James Holmes
Pierce O'Farrill, a member of the The Edge Church and a victim of the "Dark Knight" shooting that left 12 dead has taken an unusual position on shooting suspect James Holmes. In spite of the fact that Farrill is stilling lying in a hospital bed, he says he's ready to forgive.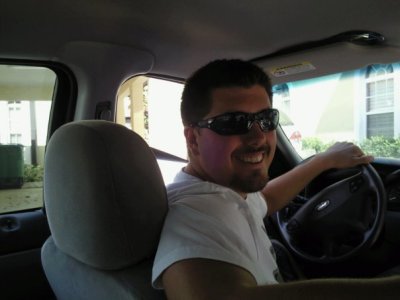 Farrill is a member of The Edge Church, a local Baptist congregation in Aurora near where the shooting took place. He was in the theater when Holmes open fired and suffered bullet wounds to his right humerus and left foot. In addition, he still has shrapnel caught in his chest. Those injuries however, haven't prevented Farrill from what he considers to be the most important step- forgiveness.
"There is evil in this world, and there is a darkness," Farrill told CBS reporter Erin Moriarty. "There is an enemy, but the wonderful news is there is a Light, and there is a Light that shines brighter than the darkness ever imaginable."
Instead of holding a grudge against the man who left him struggling in a hospital, Farrill has stated that not only does he forgive Holmes, he even feels sorry for him.
"This is going to be hard for people to understand, but I feel sorry for him," Farrill said. "When I think what that soul must be like to have that much hatred and that much anger in his heart- what every day must be like. I can't imagine getting out of bed every morning and having that much anger and hatred for people that he undoubtedly has. I'm not angry at him. I'll pray for him."
Farrill also has the support of his pastor, Ryan Heller, who believes that it is important for everyone to remember the lesson of forgiveness.
"Some of the other survivors have said that they can't or won't forgive [the shooter]. Reporters are contrasting him against other survivors, so it is important to understand what Jesus says about forgiving," Heller said according to the Baptist Standard.
Heller also encouraged forgiveness to his congregation, the Sunday after the shooting occurred.
"Pierce has already forgiven him. I think that is exactly what we need to talk about this morning is forgiveness," Heller said Sunday to his congregation. "God wants us to live lives of continual forgiveness. Forgiving brings strength and vitality."
Heller also stated that Farrill's ability to forgive the shooter came from his inner faith.
"The reason that Pierce is able to forgive is because Jesus is in him," Heller stated.