Should Christians Participate in Fantasy Sports Gambling? John Piper Answers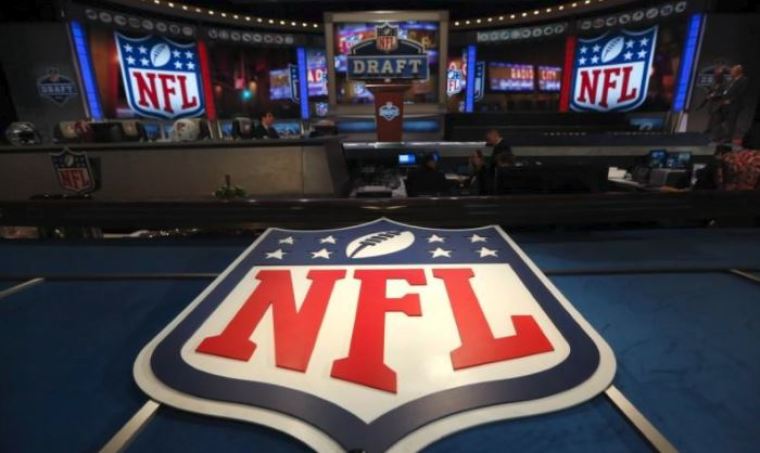 Fantasy sports gambling is a multi-billion dollar industry in the United States — but should Christians participate? Theologian John Piper recently shared seven reasons why he believes the answer is "no."
Piper, founder and teacher of desiringGod.org and chancellor of Bethlehem College and Seminary, weighed in on the issue in response to a reader, who revealed he spends $20–$50 a week gambling on fantasy football.
"Is modest online sports gambling sinful?" the reader asked.
Online gambling in general, little or big, is sinful — whether you call it modest or exorbitant, Piper began.
"I've got seven reasons, at least, that I would encourage this young man to consider in order to rethink the way he spends his time and his money as a Christian," he said.
First, Piper reminded the reader that he has one single life to live on this earth. Every day, he said, should be lived for the glory of God and is either "invested well" or "lost forever."
"Our friend calls himself a big sports fan. He says he absolutely loves fantasy football. He speaks of multiple avenues of playing. He talks about putting money on the line. I would say all this time, all this intensity, all this money shows things are out of proportion in his life. This to me looks like a tragic waste of a precious, God-given life," he argued.
Second, the former pastor of Bethlehem Baptist Church highlighted the dangers of being "absorbed in an unreal world," adding: "I think our friend should reflect on the fact that the Bible refers to the deceitfulness of sin (Hebrews 3:13). That should send off alarms in his mind because deceit is essentially creating a sense that what is unreal is more to be desired than what is real."
Third, Piper pointed out that $20–$50 a week isn't "modest," especially when one half the world's population lives on $2.50 a day.
"So there's good evidence he has lost touch with reality, and I would plead with him, 'Wake up, friend. Wake up,'" the pastor said.
The Desiring God: Meditations of a Christian Hedonist author went on to point out that the Bible warns against get-rich-quick schemes and reminded the reader that none of his money belongs to him — it all belongs to God.
"I would say quite bluntly, forthrightly, and confidently that you have no right to risk God's money this way," he said.
As his sixth point, Piper lamented the fact that gambling is a "social sickness in our culture" that "brings millions and millions of people to ruin," especially the poor.
"I don't think Christians should be a part of any sort of lotteries, casinos, or online gambling," he said. "It is an entire structure of devastation for millions of people that has no biblical warrant."
Finally, the pastor encouraged the reader to use his money for the greater good: "Imagine investing $50 a week, $200 a month, in the causes of justice and gospel spreading and the relief of the suffering," he said. "It is more blessed to invest creatively in the eternal joys of other people than to play with God's money in the dream world of fantasy football."
According to statistics from The National Council on Problem Gambling (NCPG), 15 percent of Americans gamble at least once per week, and approximately two to three percent of Americans meet the criteria for "problem" gambling. That's around 6 million adults and about a half million teens. NCPG notes the annual cost associated with gambling (crime, addiction, and bankruptcy) is $17 billion.
While the Bible doesn't explicitly condemn or condone gambling, several high-profile pastors have highlighted the dangers associated with betting money.
The late Billy Graham said that before a Christian plays the lottery, they should remember two important, biblical truths about money and its role in the life of a believer.
"Gambling is nowhere approved in the Bible," he said. "Instead, the Bible stresses that the Christian should earn his living by honest work and effort, and this would exclude relying on chance (2 Thessalonians 3:10-12). The Bible tells us to 'abstain from all appearance of evil' (1 Thessalonians 5:22). Gambling has often done untold evil to people by making them lose money that could be used for good purposes or even the necessities of life. Money is given to us by God to be used for good, not evil. Anyone seeking to do God's will should not be involved in gambling."
He goes on to say, "Gambling is also wrong because of the motives involved. Some people gamble for thrills and excitement. Others gamble because they have a greedy and covetous attitude about money. Some gamble out of a false belief in luck. All of these motives are wrong for the Christian, for they are all self-centered and materialistic."