Singer Brandy Says She Asked God to Change Her Life and He Replied ... (Watch)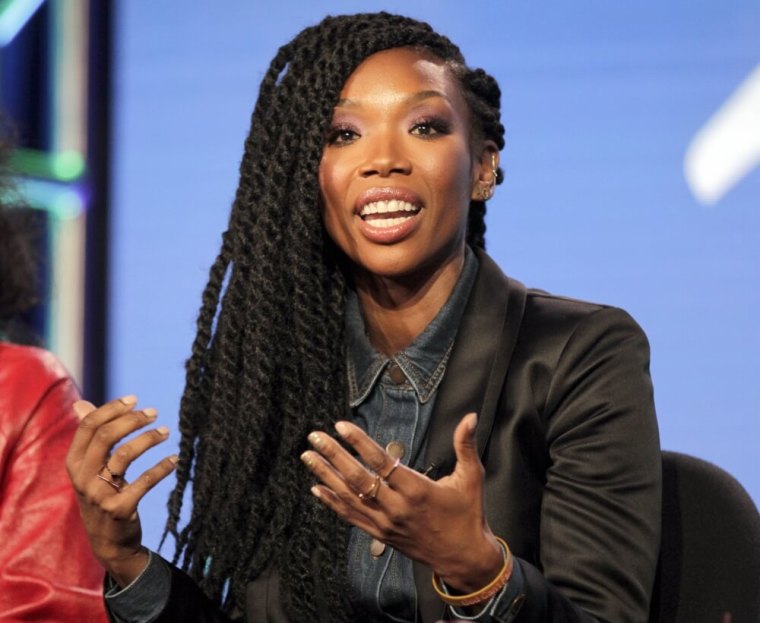 Singer Brandy Norwood says for the last 10 years she hasn't felt like herself and at her lowest point cried out to God for help to change her life. 
In a recent interview with CentricTV, Norwood revealed: "When you've been so down and you haven't believed in yourself for 10 years, to now believe in yourself again — that's an unbelievable feeling. I was wrestling with where I had been and where I was. I went into a very dark depressive state of being, I stopped believing in what God has given me."
The Grammy Award-winning singer said she got tired of feeling down for such a long time and when she finally arrived to a point where she was fed up with being depressed, she turned to God for help.
"I just had a moment with God and I explained, 'Look, I need you to come get me because I want to change my life," Norwood said, recalling God's response: "'You got to do the work, I can help you but you have to help yourself.'"
After that moment of revelation, the multi-talented entertainer says doors and opportunities started to open for her.
"It was interesting because I've always wanted to do Broadway and then 'Chicago' presented itself," Norwood said.
The Mississippi born songstress gushed about her new lifestyle change. She reminisced about the times she struggled with stage fright and nervousness but says now she's in a new place.
"I changed my mind; I changed my diet; I changed the way I moved my body. I started to get into that gym and I started to get into routine, in the spiritual practice. I felt that I was ready for it because I put in the work and the time to get myself together," Norwood said.
The single mother has been in the spotlight since she was a teenager, but now at 37, she said she's admittedly in the best place in her life.
"I feel like I can do anything, this right here [she motions to a good luck charm bracelet] says that God can't fail,"she added. "My mission is to touch, heal and inspire — that's what I'm here to do. This is the next version of myself. I'm in the best shape of my life physically, I'm in the best shape of my life mentally, and as far as spiritually, me and God are like that," she said motioning with crossed fingers. "So I'm ready to go."
Norwood's recent sitcom "Zoe Ever After" premiered on BET Jan. 5 to excellent ratings despite the fact that she hadn't been in a sitcom since "Moesha," which was 15 years ago.
When asked about her thoughts on the success of "Zoe Ever After," the R&B superstar also credited that to God. She told Yolanda Adams on her morning show: "I just put it in God's hands and let God do God, you know? God has been awesome to me, I'm loving life right now. I love the connection I have with myself, and the connection I have with my daughter."
The singer released a single this year titled, "Begging and Pleading," a song which she says is based on a true story and one that she pegs as her greatest vocal performance to date. The song reveals that after a relationship that left her heartbroken, she is now on her knees praying to God.