Singer Ciara Teaching 1-Y-O Son Future to Praise Jesus; Doesn't Want Him to Become a Showbiz Star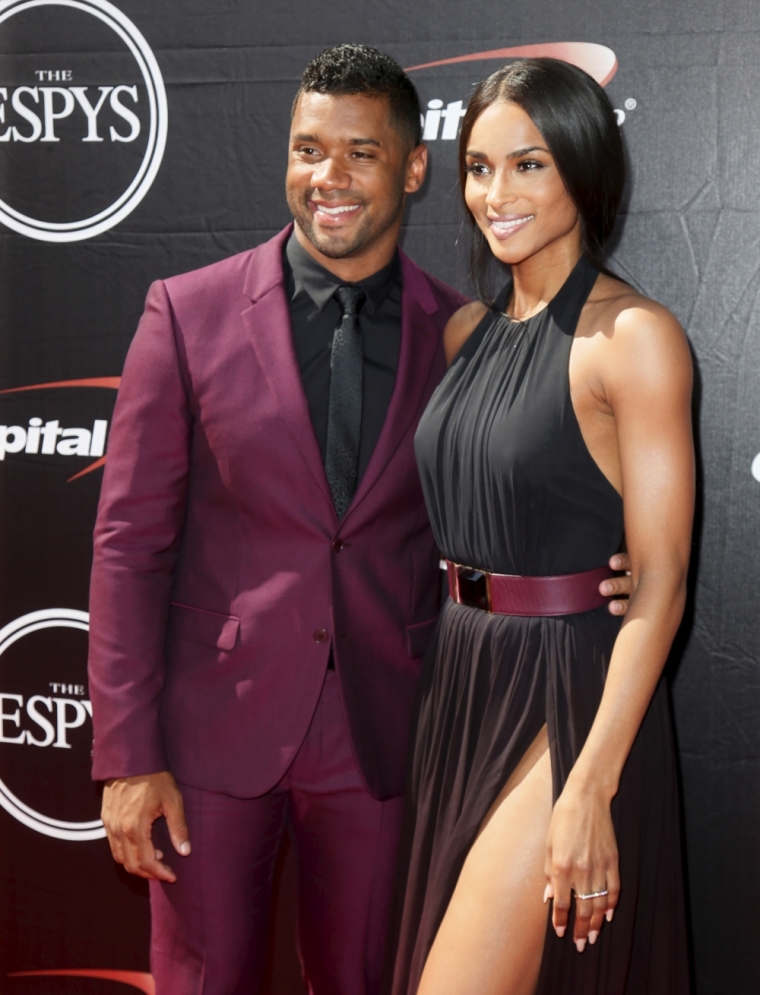 More than gushing about being NFL star Russell Wilson's girlfriend, singer Ciara Harris is focused on being a mother and has revealed that she's already teaching her 1-year-old son, Future, to praise Jesus.
"The other day we were saying, 'Thank you, Jesus' and I would say, 'Say, thank you!' And he would say, 'Tank you!' I'd say, 'Je-sus' and he'd say, 'Yee-yus,'" the 29-year-old singer told People  about her son. "It is so sweet!"
Ciara shares her son, Future Zahir Wilburn, with 31-year-old rapper named Future, and spoke about her 15-month-old going through a stage of development where he repeats everything he hears.
"He's like a parrot now, he's in the parrot stage so he [copies] everything you say — which you have to be careful with," Ciara told People.
The singer is already thinking about her son's future and isn't thrilled about the possibilities of him becoming an entertainer. Still, she insists that she'll support whatever his dreams are.
"I'll support him with whatever his heart desires as long as it's something positive and productive. My mom was hesitant about me being in music but she gave me room to figure it out. It's important to allow your kids to pursue their dreams," she told the British newspaper Metro.
"You don't want someone to wish they could have achieved something but were forced to do something else. But show business is a tough world. Ideally I wouldn't want him to do it but if his heart desires it then I'll support him."
Ciara has been vocal about some of her spiritual beliefs recently and previously spoke about her son being a gift from God.
"Honestly, I feel like everything in life happens for a reason and my son has been the greatest gift that God has given me in my life and been the most game-changing thing that's happened to my life, in a necessary way," she said on Power 105.1 FM's syndicated radio show, "The Breakfast Club" earlier this year.
Although the singer admits that having a child comes with its fair share of challenges, she also spoke about the importance of finding a balance in life to enjoy being a parent.
"It's really all about balance, scheduling things, and mapping out your day, so you don't feel overwhelmed. It is a lot of work having a child, but it really boils down to balance at the end of the day," she previously told Refinery 29. "You should really enjoy the process and trust the process of having a child while you're juggling everything. It can really be fun if you look at things in a positive and exciting way. Be excited about the whole challenge of it all."
Aside from any of motherhood's challenges, Ciara told Page Six that she's in a good place in life and relying on God to determine her future.
"God knows everything that's to come in the future, and I think it's best to let him keep taking control of things," she said. "Life is sweet, and I'm very thankful for all the great things happening in my life. I'm very happy."