Singer Jon B Praises Warryn and Erica Campbell's California Worship Center Church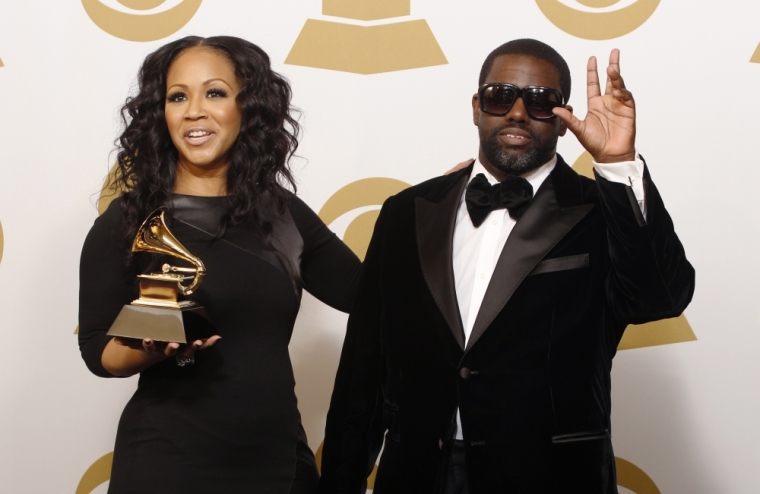 Jon B, the singer-songwriter best known for '90s hits like "Someone to Love," has found inspiration in the church of gospel music producer Warryn Campbell and his famed singer wife, Erica.
The 41-year-old musician who was born Jonathan Buck took to Instagram last week to sing the praises of the Campbells who lead the California Worship Center.
"Pastor @warryncampbell and first lady @imericacampbell were so on point today focused and recharged for the week. #godsincontrol #neverstopbelieving #itallstartsathomefirst," Jon B wrote.
Jon B isn't the only famous singer who has attended the Campbells' church. In May, singer Tamar Braxton attended the church's service with her record executive husband, Vincent Herbert, and their 3-year-old son, Logan.
"@tamarbraxton thanks for coming to @caliworship today!! We had good ol church today," Erica previously wrote on Instagram back in May.
Warryn, the My Block Records CEO who has produced music for the Mary Mary duo for years, told BET in an interview how God inspired the name of their California church.
"God gave me that name, out of the blue before I had even realized that I was going to be a minister years ago. Anybody that knows me in business, I come up with business ideas all the time and I called my general manager and I said 'hey, secure this domain name for me,'" Campbell recalled on BET's "Lift Every Voice" program.
"One day I said, 'secure California Worship Center,' I don't know why. I hadn't even started preaching."
Warryn said the event happened close to 10 years ago, when he first went online to make sure the name was not taken. Since it was not, the name continued to stay on his mind.
"Then later, maybe a couple years later, I called (general manager) and said 'tie this domain name up,'" he said on the BET inspirational show. "Then it just became stuck with me. I tried to change the name many times to something else and it was like, no."
Erica, who also appears with her sister, Tina, on the hit WE-TV show "Mary Mary" previously spoke to The Christian Post about her family being called to ministry when she was young.
"My family was kind of called to ministry before the TV show," she told CP back in 2014. "Even with my parents we were always out front for something. We had to know and hear and understand at a young age."