Singer Karen Clark Sheard Shares Spiritual Encounter at Tomb Jesus in Israel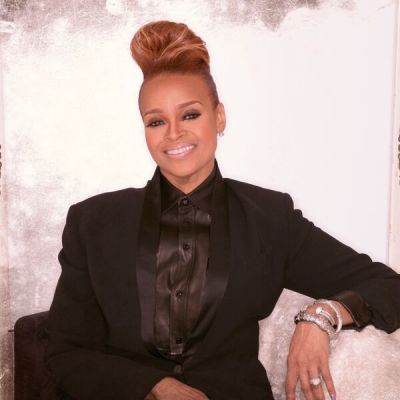 Grammy award-winning singer Karen Clark Sheard joined her husband, Bishop J Drew. Sheard, on a trip to Israel with the Church of God in Christ and is sharing the experience with her fans.
The trip was organized by the International Fellowship of Christians and Jews, and included members of the COGIC church, which included pastor Sheard and his wife, Karen, of the Greater Emmanuel Institutional Church of God in Christ in Detroit, Michigan.
"My hubby Bishop J. Drew Sheard and I having a spiritual encounter at the tomb where Jesus was in Israel," Clark Sheard wrote to her Facebook friends on Saturday.
She shared a number of pictures from the experience, including "An Amazing moment with @bishopdrewsheard In Galilee," of her husband praying. Clark Sheard went on to thank Glenn Plummer, the pastor of Ambassadors for Christ Church in Detroit, for bringing her and her husband along on the trip.
"My Husband and I are very appreciative to Glenn Plummer for an awesome time in Israel," she wrote.
In another moment, Sheard captured a photograph of her husband and some other church leaders sitting down with the Mayor of Jerusalem, Nir Barkat.
"Full of excitement! For my husband @bishopdrewsheard, Bishop Brooks, Bishop Porter, and a host of men of God capturing moments with mayor of Jerusalem. WOW," she wrote.
Although Clark Sheard is well known as a singer and first lady to her husband's flock, she wants people to know that she has the heart of a servant.
"I want people to know I'm more than just a singer. I'm there to assist, I'm there to serve, and that's most important in how I want people to see me," she told The Christian Post in a July interview. "I want to hear people's testimonies in how I have helped them be where they are today."
The singer also told CP that she hopes to impact more than just fans of gospel music and church attendees. She wants to extend her voice beyond the walls of a sanctuary into the ears of people who need encouragement in the world.
"I pray that [the world] will see the gifts that God has given me and will be impacted. I'm talking about that other world, the world we haven't tapped in to — people who go to clubs and don't go to church," she said. "I have that experience of the presence of God in my life and I want them to have an experience from what God has created in me. That can impact somebody's life."