Singer Pharrell Williams Says People Who Don't Believe in God Are 'Incredibly Arrogant, Pompous'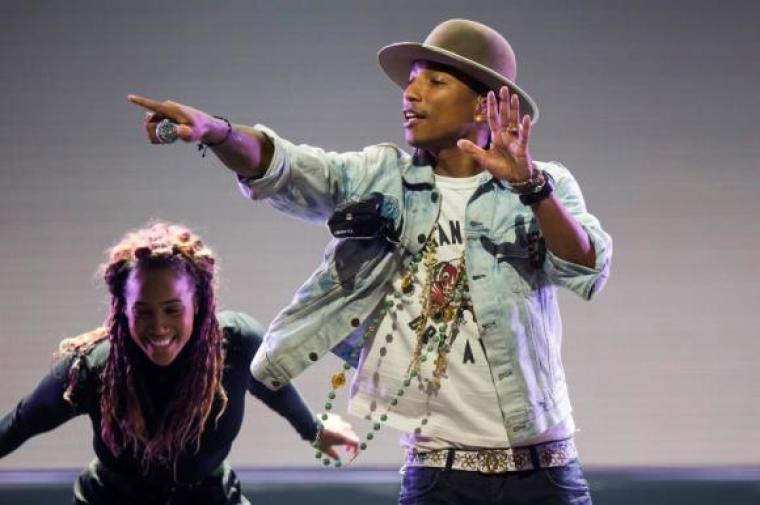 Singer and producer Pharrell Williams recently revealed that he believes in God and considers people who doubt His existence to be "incredibly arrogant and pompous."
In his interview with UK-based Stylist magazine, Williams noted that while he holds Christian beliefs, he also believes in the universe and in the "innate ability to make decisions and to exercise our feelings as human beings."
"How do you see all the stars and think there's nothing else out there? It's so incredibly arrogant and pompous. It's amazing that there are people who really believe that. It's unbelievable," said Williams.
He added, "Every person who doubts is another person unconverted to better ways of thinking. So, with no conversation there's no conversion. With no conversion, there's no conviction. And with no conviction, there's only confusion ... If you don't believe there is a change that is due to you then you will never, ever find it. Change won't come and tap you on the shoulder. You have to be open for change."
While he is not a devout Christian, Williams described his religous views best when speaking to GQ Style magazine late last year, in which he explained that he believes there are different routes to God.
"... On paper I'm a Christian but really I'm a Universalist," said Williams. "Do I think that Christianity is the only way? No. I think the only route for everything is their connection to God … There's religious dogma that gets involved, something for the greater good and sometimes for not so great reasons … But they give you a way, a vehicle to get to God."
Williams also addressed the outpouring of criticism he received last year when he produced "Blurred Lines" for singer Robin Thicke, whose music video shows three topless women dancing around fully clothed men.
The song topped the music charts in 14 countries but was banned by a number of U.K. universities for its explicit lyrics considered degrading to women.
He admitted that he was not surprised by the scrutiny the song produced "because it's the way that media works" but he noted that he made the decision to write the song because he enjoys expressing his creativity in ways that does not subject him to a particular "box," musically speaking.
"I'll say this, at the end of the day, you can soundbite things in the Bible and be offended. But I'm sure that's not the writers of the Bible's intentions. I'm clearly not comparing my song to one of the most respectful writings I've ever read. My point to you is, anything can be taken out of context ...," said Williams.
Williams added, "I was also lucky enough to write 'Happy' too. So that's the same guy. If you force me to stand in one box, then you would only think I was one color ... But if you know anything about me, and my career, you know how I love women, and the last thing I want to do is degrade."