Singer Vicki Yohe Apologizes for Pro-Donald Trump, Jesus in White House Post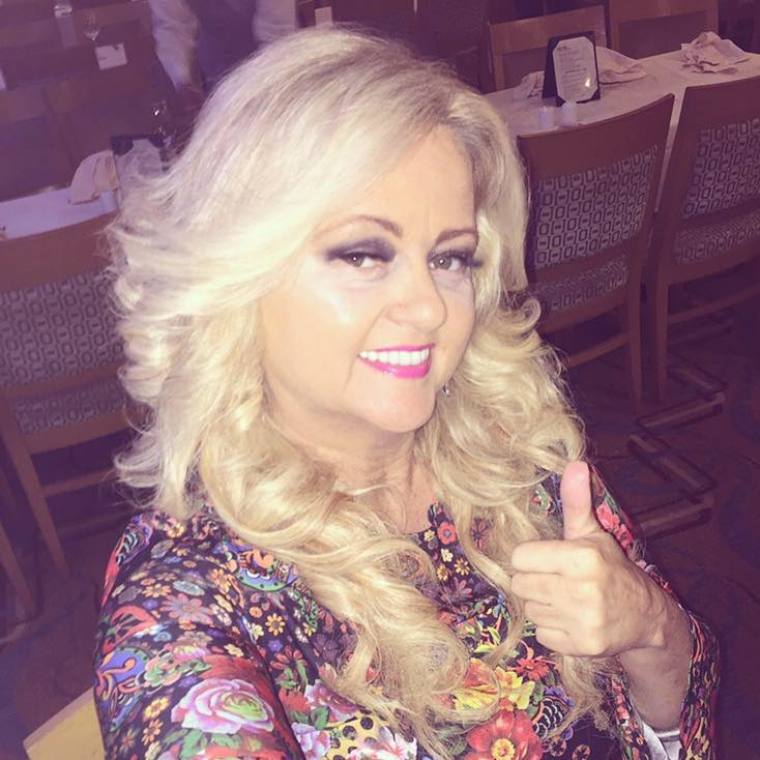 Popular Gospel singer Vicki Yohe has been receiving vicious online attacks after posting an Instagram photo of Jesus heading back to the White House. She is now apologizing to those who felt offended.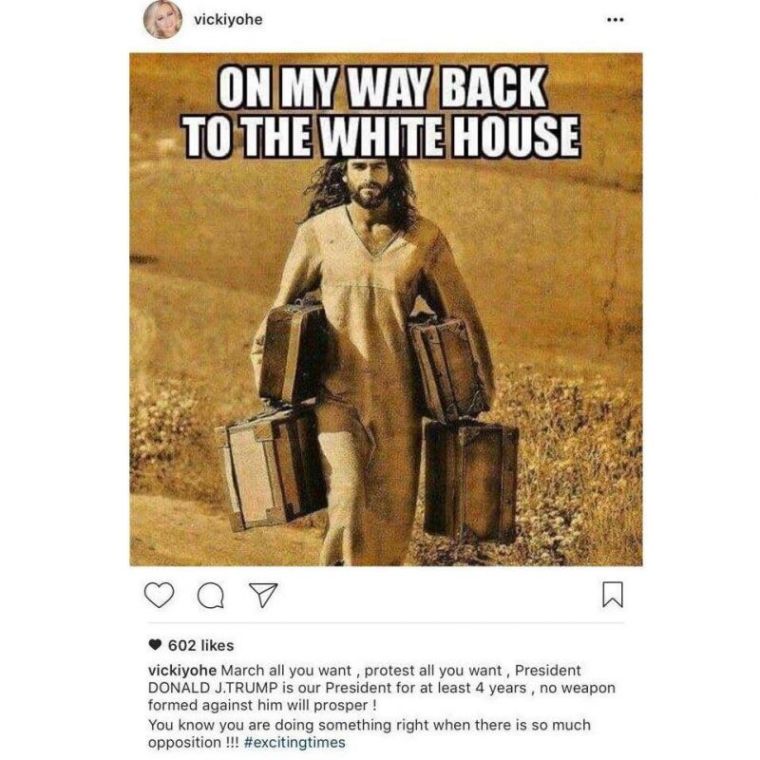 Yohe took to Instagram on Saturday to express her support for the newly-sworn in president, Donald J. Trump. Her post, which is no longer accessible, was in response to the 2.9 million demonstrators marching around the world in the Women's March.
In her social media post, the singer featured an actor dressed as Jesus carrying suitcases with the words, "On my way back to the White House." On the post Yohe wrote, "March all you want, protest all you want, President DONALD J. TRUMP is our President for at least 4 years, no weapon formed against him will prosper!"
"You know you are doing something right when there is so much opposition!!! #excitingtimes," she added.
The soulful singer who has a predominately black church following immediately heard from some of her supporters and others who expressed their disapproval about what she wrote.
Shaun King, who claims to have been a pastor for 15 years, penned an open letter to the "Because of Who You Are" singer, saying that he found Yohe and her remarks "disgusting."
He said his outrage stems from the fact that Yohe's post implies that Jesus Christ was not in the White House during President Obama's eight years in office.
"I am close friends with President Obama's chaplain. He was a praying man and a baptized Christian. I think you have confused your whiteness with your Christianity," King wrote.
The former minister was not afraid to repeat profane language to make his point and went on to ask, what "fruit of the Spirit" Yohe sees in Trump?
The Illinois native has since shut down most of her social media accounts and responded apologetically for her haste in reposting a picture which she says was sent to her.
"I never want to ever hurt anyone and that has never been my intention. If I have hurt you I am truly sorry...It is true that I am excited by the thought of a government that will protect Christianity and not attack it. I do not condone any wrong things Trump has said or done in the past. I also did not mean to imply that Obama was not a Christian, but meant that the policies his administration pursued many times went against what most Christians believe," Yohe wrote on Facebook.
The 52-year-old said many churches have since canceled ministry events with her and many others have branded her a "racist," some even going as far as threatening her.
"Bottom line I WAS WRONG, but my intentions were not what they have been perceived to be," she concluded. Read Yohe's entire apology response here.