Soldier Who Beat Child Rapist Defended by Over 130,000 Petitions to Congress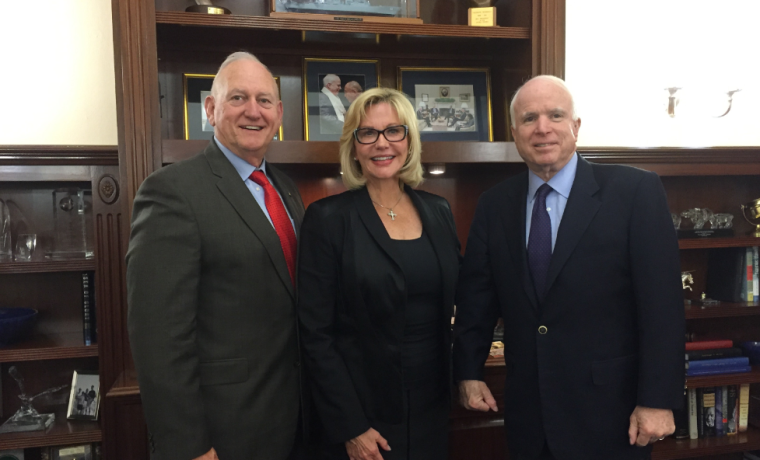 Conservative activists delivered a petition to Capitol Hill with over 130,000 signatories in defense of a U.S. soldier recently discharged for beating an Afghan police commander who allegedly raped a child.
Sgt. Charles Martland was discharged by the U.S. Army upon admitting that he had physically assaulted the police commander, who reportedly admitted to repeatedly raping an Afghan boy.
Family Research Council Executive Vice President Lt. Gen. Jerry Boykin (ret.) met with Senator John McCain on Friday afternoon regarding the matter.
As part of the meeting, FRC and the American Family Association delivered the petition signatures to Sen. McCain, who chairs the Senate Armed Services Committee.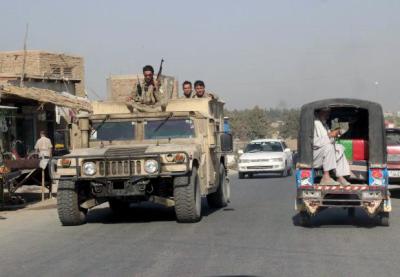 The FRC directed The Christian Post to a statement released Friday regarding the meeting, which included a statement by Boykin calling the discharge of Martland "appalling."
"While most of us would consider the act of trying to stop the sexual abuse of a child as a normal human response, Sgt. Martland received a career ending reprimand for this action," stated Boykin.
"What does it mean to be an American soldier? If our brave men and women must turn away from such atrocities in the name of not alienating allies, do we stand for anything anymore?"
Earlier this year Martland was selected for removal by the Army for actions he took alongside his commanding officer the former Capt. Dan Quinn, in September of 2011.
Martland acknowledged that he and Quinn beat up an Afghan police commander who allegedly repeating raped a child, arguing that the official's superiors were doing nothing about the matter.
"Army officials said Wednesday they will give him 60 days to file an appeal with the Army Board for the Correction of Military Records," reported Stars and Stripes.
"The decision, first reported by Army Times, gives the soldier a chance to make his case to a panel headed by a one-star general, as the Army faces increasing scrutiny from members of Congress and other critics about its handling of the case."
The case eventually caught the public eye, with many individuals including assorted members of Congress denouncing Martland's treatment.
California Representative Duncan Hunter wrote in a column on Fox News in September arguing that "better judgment must prevail" regarding Martland.
"A decision on Martland's future rests with Secretary of Defense Ash Carter, whom, I am told, is fully aware of the many appeals on Martland's behalf. I have to believe that he'll do the right thing and put one of our most elite and ethical warriors above an admitted rapist," wrote Hunter.
"Deciding in Marltand's favor, given the circumstances of the case, is the quickest and most effective way for the Department of Defense to show it won't tolerate abuse and human rights violations of any kind."
As part of their continued support for Martland, FRC and AFA will next send copies of the more than 130,000 signatures to House Armed Service Committee Chairman Mac Thornberry, R-Texas.