Can Soldiers Display Bible Verses at Their Desk? Military Appeals Court to Decide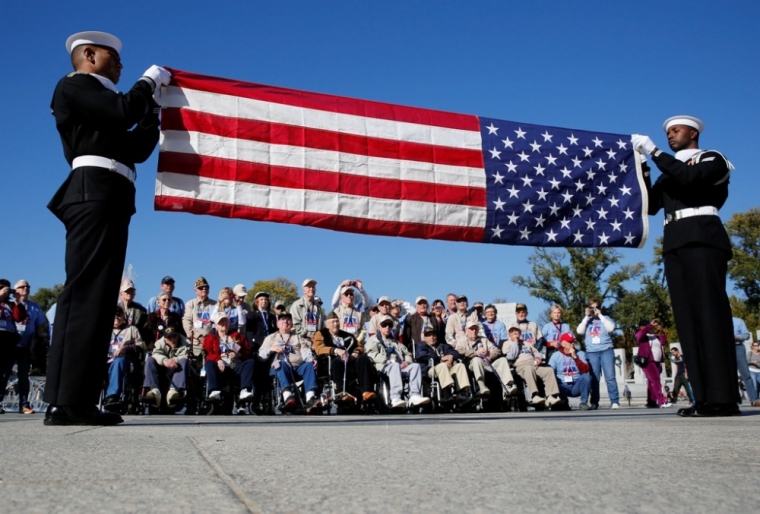 The U.S. military doesn't have a compelling interest in preventing service members from displaying Bible verses at their desk, Family Research Council's Travis Weber told The Christian Post after hearing oral arguments in a federal appeals court.
The case involves United States Marine Corps Lance Corporal Monifa Sterling, who was court-martialed for disobeying an order to remove three signs from her office desk that quoted the Bible. The U.S. Court of Appeals for the Armed Forces heard oral arguments Wednesday morning in the United States v. Sterling case.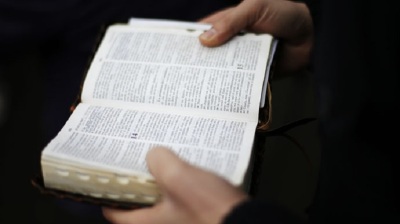 Among those attending the arguments were members of the Family Research Council, including Weber, FRC's Center for Religious Liberty Director.
A former naval aviator and graduate of the U.S. Naval Academy, Weber told The Christian Post that he believed that Sterling should win the case given the federal Religious Freedom Restoration Act.
"While the military has unique needs which sometimes require holding there is a compelling interest justifying a substantial burden on the religious exercise, this case is not one of them," said Weber.
"Religious exercise must be protected as a right, but we also must remember that this exercise itself aids the military in its larger needs, for the faith of individual service members which allows them to face danger and death only strengthens the military as a fighting force."
In an amicus brief, the Becket Fund for Religious Liberty agreed. The brief says that military commanders specifically singled out religious speech for censorship, action that violates freedom of religion.
"But the [lower court] did not even require proof of actual division [over religious speech] and instead allowed commanders to 'preemptively' and categorically censor religious speech just because it is religious. That is a clear violation of free exercise laws," the brief states. (Emphasis in original.)
In May of 2013, while stationed at Camp Lejeune in North Carolina, Sterling was court-martialed for refusing to obey an order to remove three signs she placed around her desk that had the Bible quote, "No weapons formed against me shall prosper."
The quote was likely inspired by Isaiah 54:17, which reads "No weapon formed against you shall prosper, and every tongue which rises against you in judgment you shall condemn. This is the heritage of the servants of the Lord, and their righteousness is from Me," says the Lord."
In May of 2015, an appeal was filed on behalf of Sterling by The Liberty Institute and former U.S. Solicitor General Paul Clement.
Regarding the oral arguments, Weber told CP that he felt "there were some bright spots" during the proceedings, cautioning that it is "always tough to tell exactly how the arguments affected the judges."
"I hope the court rules in favor of the religious claim. Sometimes, religious exercise is pitted against the needs of the military. But I don't think this is one of those cases," continued Weber.
"I think religious exercise and constitutional freedoms are advanced by a win for the appellant here, but such a win for the role of faith in the military also furthers its need to maintain a strong mission readiness posture."