Sony Xperia Z3 vs. iPhone 6: Specs, Features, Price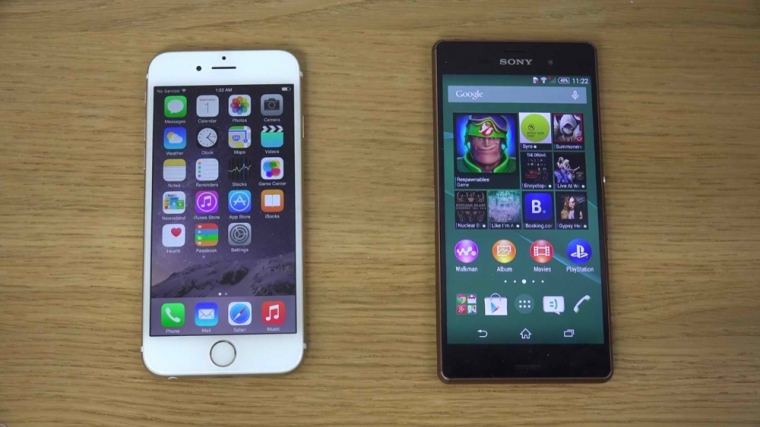 With the recent release of new smartphones from top companies, a lot of people have become overwhelmed and are unable to decide as to which phone they should get. While some are staunchly loyal to one brand, others are looking to get new phones to have a fresh experience when using the device, whether it's a matter of looking at a bigger screen, having access to more features, or simply gaining better performance with regards to battery life, durability, and the like.
In this article, we pit two of the latest phones that have been much talked about prior to their release: the Sony Xperia Z3 and the iPhone 6.
Design:
The Xperia Z3 has dimensions of 146 x 72 x 7.3 mm, which is just slightly thinner than its predecessor, and the edges have been rounded off. The phone comes in attractive colors—black, white, copper gold, and silver green. It features a 5.2 inch screen which is very clear and easy to read even when outdoors.
The iPhone 6 is slim at 138 x 67 x 6.9mm, has a metal back, and has curved edges as well. It's available in silver, gold, space gray, and champagne gold. The screen measures 4.7 inches and has a resolution of 1334 x 750, which is an improvement compared to previous iPhones.
Features:
The Xperia Z3 is touted to be one of the most waterproof and dust-resistant phones on the market, which makes it a good phone for those who like to travel or those who live an outdoorsy lifestyle. Avid gamers will appreciate that it has a Remote Play feature that streams games from the PS4 to the Z3. It also boasts a 20.7 MP camera and runs on the Android KitKat 4.4.
The iPhone 6 runs on the iOS 8 and features the Health app, great for tracking things like the number of steps taken while walking. It features the TouchID and Apple Pay, and the phone sports an 8MP main camera and a 1.2 MP front facing camera.
Price:
The Apple iPhone 6 starts at $199 on contract, while unlocked phones are priced from $649 to $849.
The Sony Xperia Z3 starts at $199 on contract, while the unlocked versions start at $700.