South Africa President Zuma Asks God to Come Down and Cleanse People Before Second Coming
South Africa President Zuma Asks God to Come Down and Cleanse People Before Second Coming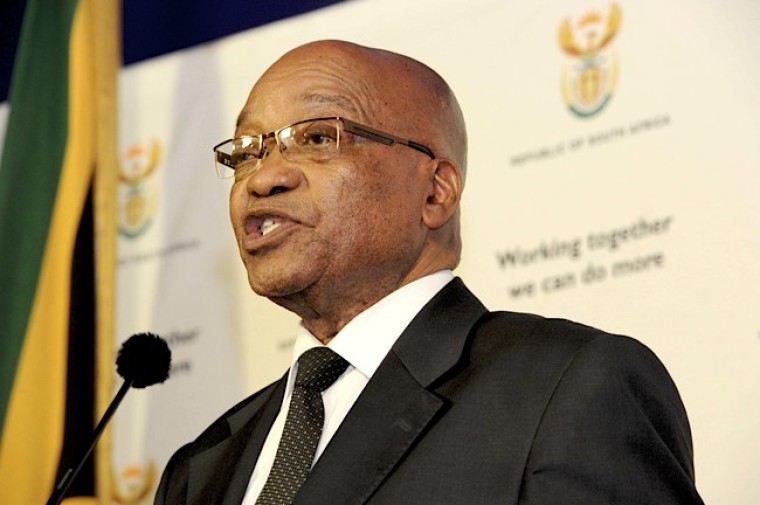 South African President Jacob Zuma has speculated on the Second Coming of Jesus Christ, calling on God to come down for a few years and "cleanse" people from their sins even before He fully returns.
"But this time not to fetch us, but just to come and cleanse us of our sins, because we have caused more damage than before," Zuma said during a meeting with ambassadors and commissioners in Pretoria on Sunday, SAPA reported.
"He must just come for a few years to help us so that we are ready for when he finally comes."
Zuma, who is a Christian, apparently discussed for over an hour topics that included his faith.
"I know they say Jesus will return to fetch us. But I don't know how many will stay behind," he speculated. "Maybe the majority."
The meeting reportedly cut short his trip to Russia by a day, City Press reported. It noted that a "veil of secrecy" has been drawn over the meeting between Zuma and Russian President Vladimir Putin.
The Russian government said that the meeting occurred "in the context of the upcoming November session of the joint South Africa-Russia Intergovernmental Committee on Trade and Economic Cooperation," though no further details were shared about talks between the two heads of state.
Zuma, who assumed office in 2009, has remarked on Christ's Second Coming before, and in 2008 said that his African National Congress party will rule until He returns.
"We shall build this organization. Even God expects us to rule this country because we are the only organization which was blessed by pastors when it was formed," he told ANC members in a speech.
"It is even blessed in Heaven. That is why we will rule until Jesus comes back. We should not allow anyone to govern our city (Cape Town) when we are ruling the country."
Zuma later apologized, in part, for the remarks, and said that his comments were more of a "political expression."
"Talking about Jesus is not abusing his name, its actually saying historically this is what the ANC is all about," he said.
The South African leader insisted that no harm was intended: "It's just a political expression that we [the ANC] are strong and will be strong for a long time."
"I want to apologize if this reality sits uncomfortably with others," he added.