Sovereign Grace Sex Abuse Case Appeal Dismissed by Maryland's Court of Special Appeals
Editors Note: This story has been updated to include Sovereign Grace Ministries' response to the dismissal of the sex abuse case.
Maryland's Court of Special Appeals has dismissed a case which alleged that leaders of Sovereign Grace Ministries had attempted to cover up a sex abuse scandal at the Bethesda-Covenant Life Church.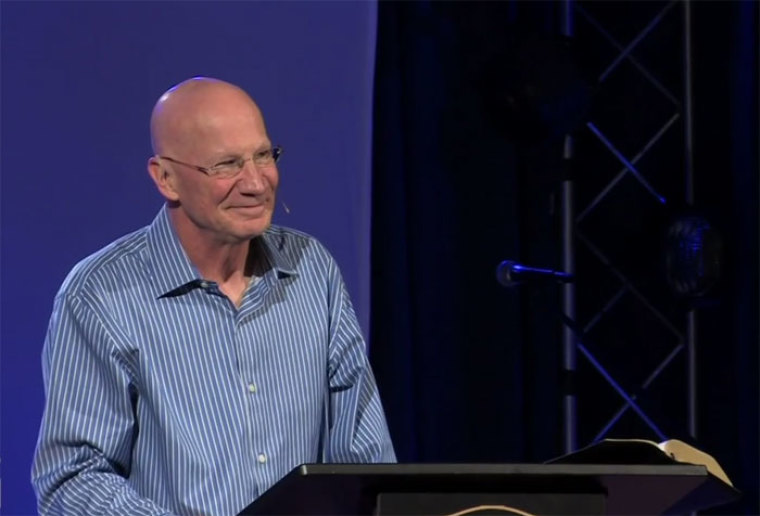 Last year, a civil lawsuit argued that CGC church leaders, including founder C. J. Mahaney, "conspired and continue to conspire" to "permit sexual deviants to have unfettered access to children for purposes of predation and to obstruct justice by covering up ongoing past predation." In May 2013, a judge threw out the lawsuit due to the statute of limitations. The defendents appealed the decision in early June 2014.
Attorney Susan Burke, who is representing the plaintiffs in the case against SGM, told The Christian Post that the court's decision this week came as a result of a technicality and was not the result of the content or its claims.
"It turns on whether the judge's dismissal [in 2013] was a final judgment or not ... it doesn't have anything to do with the merits of the case at all," said Burke. "It was an issue that wasn't raised by the other side. It was an issue that the court injected and we think they got it wrong."
Despite the setbacks, Burke has no intention of giving up.
"We're filing to reconsider and we're filing to get the higher court to take a look at it," she said.
SGM Executive Director Mark Prater, meanwhile, stood by the organization's 2013 statement, maintaining that the organization found no "evidence of any cover-up or conspiracy."
"Sovereign Grace continues to deny all allegations of conspiracy and cover-up of abuse made against us in this civil suit," Prater stressed to The Christian Post. "The pastors and churches in Sovereign Grace care deeply about protecting children from abuse and caring for the victims of abuse. We also encourage our churches to report abuse or allegations of abuse and to cooperate with civil authorities. We not only believe that child sexual abuse is wrong, we want our churches to be a place where survivors of abuse can find the help and hope offered in the gospel of Jesus Christ."
Since the case was thrown out last year, a former volunteer at CLC, Nathaniel Morales, 56, was convicted of sexually abusing three young boys between 1983 and 1991.
During Morales' trial in May, former pastor Grant Layman admitted that he did not report sex abuse claims to authorities. Layman's brother-in-law is Mahaney.
In May, following Layman's acknowledgement, Mahaney issued his first public statement since the lawsuits were filed in 2012, rejecting claims that the ministry leader withheld information from authorities or that he tried to protect child predators. He also attributed his silence to the ongoing lawsuit.
"I look forward to the day when I can speak freely. For now, the simple and extraordinarily unsatisfying reality — for myself and others — is that in the face of an ongoing civil lawsuit, I simply cannot speak publicly to the specifics of these events," Mahaney wrote.
"Even with those constraints, however, let me be clear about this: I have never conspired to protect a child predator, and I also deny all the claims made against me in the civil suit," he asserted.
In 1977, Mahaney founded CLC, which became the flagship church for SGM. In 2004, Josh Harris, best known as the author of the bestselling Christian relationship book Kissed Dating Goodbye, took over as senior pastor.
In June 2011, Mahaney took a leave of absence from his role as president at SGM after being accused of having characteristics such as "pride, unentreatability, deceit, sinful judgment and hypocrisy" by former pastors and leaders of the ministry.
But after an interim board of directors was installed and an outside organization evaluated some of the accusations, Mahaney was eventually found to be fit to serve and was returned to his leadership role.
In 2012, Mahaney moved the headquarters of SGM to Sovereign Grace Church of Louisville. That same year, CLC departed from SGM.
SGM is made up of a family of about 90 churches in the United States, Canada, Bolivia, Mexico, Europe, Africa, Asia and Australia.