Sperreng Teacher Arrested: Sodomy Charges Filed Against PE Teacher in St Louis County (PHOTO, VIDEO)
A Sperreng teacher has been arrested for having an inappropriate sexual relationship with a teenager in the mid-1990s, according to reports.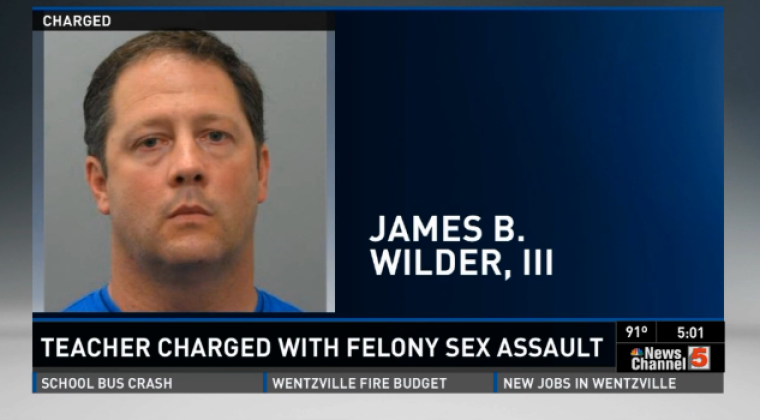 Charges were filed against Middle school teacher, James Wilder III, on Wednesday by the St. Louis County Prosecuting Attorney's Office.
Wilder has been charged with six counts of second-degree statutory sodomy, and at present he remains in jail on a $50,000 cash-only bond.
The inappropriate sexual relationship was brought to the attention of county police during the summer, and police investigations reveal that the victim claims the relationship with Wilder began on Aug. 1, 1996, and continued for more than year until Sept. 21, 1997.
The female victim was a 16 years old at the time of the sexual interaction, and was a sophomore at Lindbergh High School. At the time, Wilder was her coach, training the girls' cross country, as well as tracks teams.
This is not the first case for which Wilder has been investigated for. The 47 year old was also investigated in 2008, also for alleged inappropriate contact with another student. However, in that case it was found that there was not enough "credible evidence" to file charges against him.
Wilder is currently a physical education teacher in Lindbergh School District, but he has also taught math and health through his career.
Reports have confirmed that Wilder has been placed on paid administrative leave for the time being.
Here is a video news report into the Sperreng teacher being arrested on sodomy charges: