'Star Trek' Spoilers: Writer Doug Jung Talks About Script
'Star Trek' Spoilers: Writer Doug Jung Talks About Script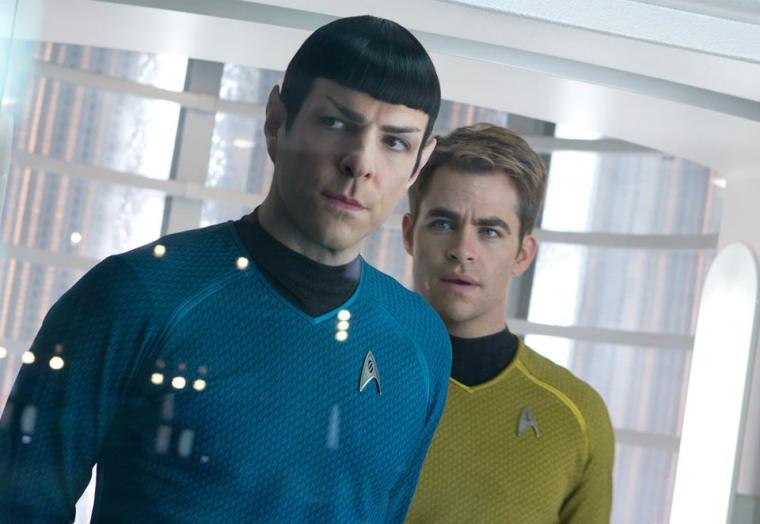 The writer of the upcoming "Star Trek Beyond" film recently shared some details about the film.
Fans are excited to learn more about the upcoming "Star Trek Beyond," which will be written by Doug Jung. It was revealed that Jung will be working with Simon Pegg, who is as equally passionate about the project as he is.
He also stated that they both had the help of other avid Star Trek fans. With that, they had access to an expert on the franchise, which allowed them to develop a solid story for the film. He said, "[We had] so many people who were such fans of Star Trek, who knew it so well; [we were able] to lean on those people a little bit. We had this guy who did all the alien dialect, and in the script where there was something about Vulcan theology."
However, Jung explained that he was not sure about taking the project when it was first offered to him. According to Trek Core, he stated, "I was hesitant to take [the job] because, I mean, you'd have to be kind of an idiot to not see that opportunity - but it's a little intimidating. There's just a huge amount of information and so many years and layers that go into [the Star Trek] canon."
Meanwhile, it was reported that a concept art for the film was recently leaked. With that, fans were able to get a closer look into the USS Franklin. Previous reports stated that the USS Franklin will play a major role in the upcoming film. The trailer of the film showed Spock wearing a USS Franklin uniform jacket, which shows the vitality of the vessel. Fans believe that the USS Franklin is one of the crashed ships that will help the Enterprise escape from Krall, played by Idris Elba.
"Star Trek Beyond" is expected to release this July 22.