'Star Wars' News: George Lucas Broke a Few Rules to Create the World of Luke Skywalker and Darth Vader
Forty years since its conception, "Star Wars" is considered a classic by the generation that witnessed it bloom on screen. The writer of the famous films, George Lucas, pushed the boundaries and rules of scriptwriting to an extent that many would consider ridiculous. His will to create something that goes beyond the norms and rigidity of scriptwriting is what earned "Star Wars" the reputation it has today.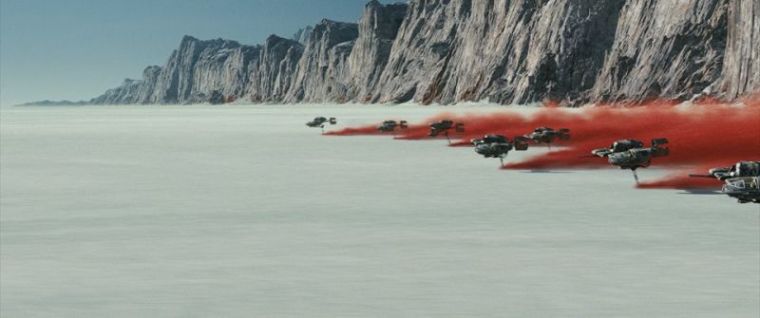 According to The Hollywood Reporter, the first installment of "Star Wars," released in April 1977, was actually not the first time fans were able to see a world beyond the Milky Way. Marvel's comic books were the first step into the new world and Lucas took that and created films out of it. Although it was based on Marvel's product, there were several different things that fans of both the comic and the film would be able to tell.
In the comic, Darth Vader's armor actually looked kinder than it does in the films. He would usually be drawn in a baby blue armor and the Death Star actually had pink walls. Given the differences of Marvel's comic and the film adaptation of "Star Wars," Lucas had much to prove to the entertainment world. And he achieved it by completely disregarding a few scriptwriting commandments that have made "Star Wars" the legend that it is now.
"'Star Wars' breaks more rules than it follows," said Carson Reeves, script consultant and founder of movie-writing site Scriptshadow, as reported by CNET. "'Star Wars' introduces its main character, Luke Skywalker [Mark Hamill], almost a full 15 minutes into the movie."
Apparently, Lucas decided that in order to introduce a world so new, it wouldn't be smart to start the film following a child going across a desert in the first 10 minutes. There was also the fact that the script didn't introduce the main goals of the protagonists immediately. Instead, fans watched their objectives change depending on their current circumstances, which arguably allowed them to see their favorite characters grow and develop to who they are now.
The capability of "Star Wars" to take the viewers' opinions and perspectives into account is what makes the films so engrossing. Lucas may have broken a few rules and tweaked the original here and there but at the end of the day, "Star Wars" will always be a force of nature.