Starbucks Fires Hungry Employee on Food Stamps for 'Stealing' Sandwich From Garbage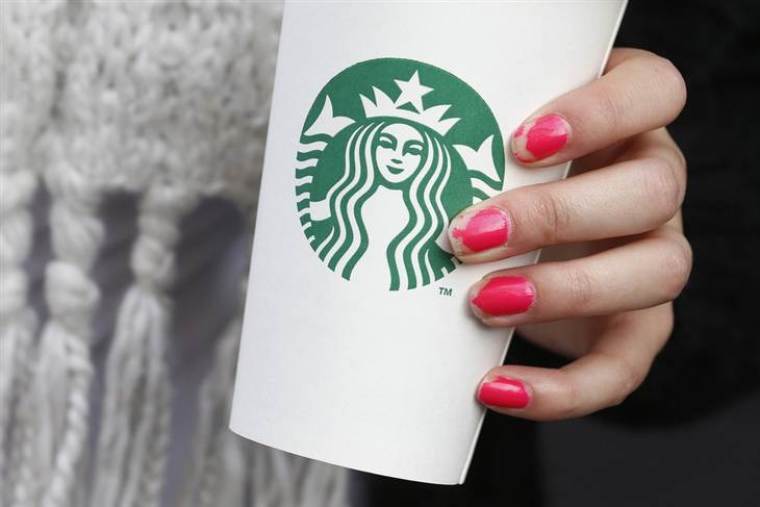 A 21-year-old Starbucks barista struggling to make ends meet with food stamps was fired by the global coffee giant last Monday because he ate a sandwich that was thrown in the garbage.
The fired barista, Coulson Loptmann, who was hired by Starbucks in 2012 as a near full-time employee told thestranger.com that he makes $9.94 an hour in addition to about $30 in tips.
After a few months on the job, however, Loptmann said he started losing hours and soon he was working between 23 and 32 hours a week.
To pick up the slack from his drop in earnings explained the former barista, he signed up for food stamps and tried scraping by to make lunch each day.
"It sounds ridiculous, but having bread and mustard and mayonnaise and some kind of meat and lettuce—it doesn't sound expensive, but that adds up. … There were some days where I lived off of Starbucks food," said Loptmann, who used to get a 30 percent discount and a few free coffees a day from Starbucks.
On the day he took the sandwich from the garbage, Loptmann said: "I hadn't eaten all day and I was on a seven-hour shift."
He then noticed a coworker marking sandwiches as out of stock and she was throwing them away.
"She said, 'What a waste, huh?'" recalled Loptmann. "And she tossed it in the garbage. I figured, it's in plastic, it's fine. So I reached in and grabbed it."
He didn't think anyone at the company would have a problem with it but he was wrong.
A week later, his manager sat him down and told him she had found out about him taking the sandwich from the garbage and took the matter to human resources. He was then told: "they consider it stealing, and it's against policy. So I'm sorry, but I have to terminate you." Loptmann was fired on the spot.
Starbucks spokesman Zack Hutson declined to comment on Loptmann's case for privacy reasons but noted that "it is a violation of our policy to consume marked-out products."
He clarified, however, that employees consuming marked-out products wasn't considered stealing, it was merely a policy put in place in the best interest of employees.
"We do not want our partners to consume potentially spoiled products and get sick," said Hutson.
When asked if an employee could be fired for violating the policy Hutson said: "A partner would not be separated for a single, minor infraction like violating this policy. However, a partner could be separated for an infraction like this if it was the culmination of broader, ongoing performance issues."
Loptmann maintains that he had no problems with his manager or "ongoing performance issues" before the incident.
"The coworkers and my manager were actually really great," he said.
He explained, however, that the policy he was taught "never says anything about don't eat it." His manager also cited that stealing was the reason for his firing, not a health or safety concern.
"I understand completely they don't want someone to mark something out just to eat it," said Loptmann. "I didn't mark it out, someone else did."