State Dept Report: Iran Officials Involved in Sex Trafficking of Women, Girls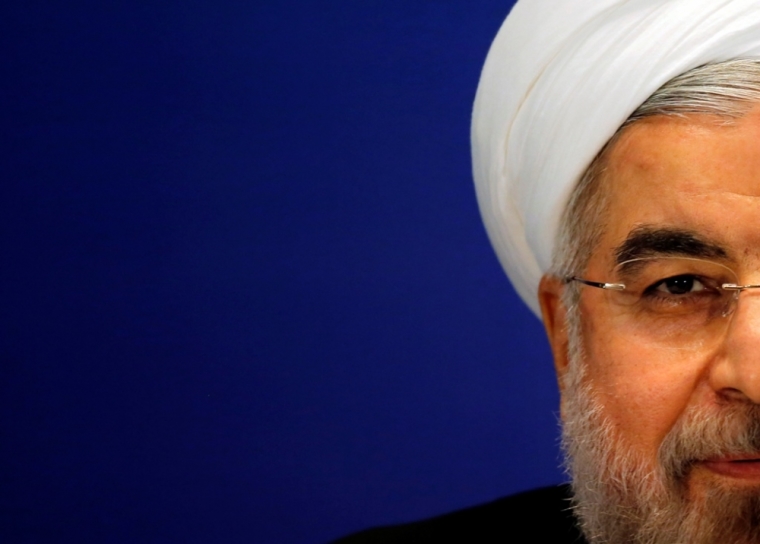 Iran's government officials were involved in sex trafficking of women and girls, and some of them even forced girls into prostitution rings, a report by the State Department says. U.S. Rep. Ileana Ros-Lehtinen says the report shows the Obama administration's "irresponsibility" in striking a nuclear deal with Tehran.
"Iran is a source, transit, and destination country for men, women, and children subjected to sex trafficking and forced labor," Trafficking in Persons Report 2015 says. "Organized groups reportedly subject Iranian women, boys, and girls to sex trafficking in Iran, as well as in the United Arab Emirates and Europe."
Iran is among the six countries in the Middle East and North Africa that have been placed on the Tier 3 List, the highest level of concern.
"Organized criminal groups force Iranian and immigrant children to work as beggars and in street vendor rings in cities, including Tehran," the report explains. "Physical and sexual abuse and drug addiction are the primary means of coercion. Some children are also forced to work in domestic workshops. Traffickers subject Afghan migrants, including boys, to forced labor in construction and agricultural sectors in Iran. Afghan boys are at high risk of experiencing sexual abuse by their employers and harassment or blackmailing by the Iranian security service and other government officials."
It adds: "In previous years, there were reports government officials were involved in the sex trafficking of women and girls. Reports also indicated some officials operating shelters for runaway girls forced them into prostitution rings."
Rep. Ros-Lehtinen, a Republican from Florida and chair of the House of Representatives Subcommittee on the Middle East and North Africa, issued a statement saying the report gives "further evidence of the administration's irresponsibility in pretending Iran's nuclear program exists in a vacuum."
"The administration decided to negotiate with Iran exclusively on its nuclear program while ignoring Iran's other illicit activity and human rights record and is incorrectly arguing that it is only lifting nuclear related sanctions," Ros-Lehtinen said. "Despite the administration's claims, the sanctions being lifted on Iran were never intended solely for its nuclear program but were also designed to address its human rights record, including human trafficking, among other issues. As Iran's Tier 3 placement shows, human trafficking and human rights are not improving in Iran. We must not lift Iran's human rights sanctions as part of this weak nuclear deal."
In 2013, the report goes on to state, traffickers forced Iranian women and girls into prostitution in the Iraqi Kurdistan Region. "From 2009-2015, there was a reported increase in the transport of girls from and through Iran en route to the Gulf where organized groups sexually exploited or forced them into marriages. In Tehran, Tabriz, and Astara, the number of teenage girls in prostitution continues to increase."
Iran's law fails to address the protection of trafficking victims. "Female victims of sexual abuse, including sex trafficking victims, are liable to be prosecuted for adultery, which is defined as sexual relations outside of marriage and is punishable by death," the report says.
"The Government of Iran does not fully comply with the minimum standards for the elimination of trafficking and is not making significant efforts to do so. As in previous reporting periods, the government did not share information on its anti-trafficking efforts. Publicly available information from NGOs, the media, international organizations, and other governments indicates the Iranian government is not taking sufficient steps to address its extensive trafficking challenges, particularly with regard to the protection of trafficking victims."