Stephen Baldwin Says You Can't Be Pro Choice and Call Yourself a Christian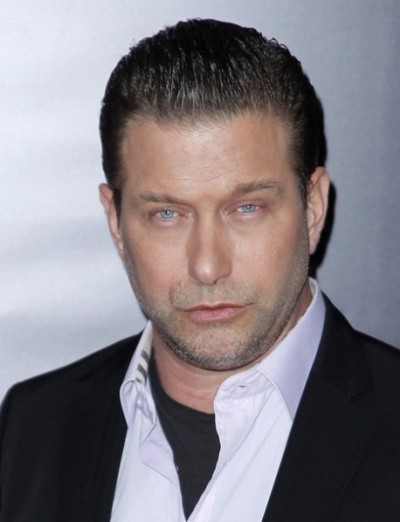 Actor Stephen Baldwin recently opened up about his thoughts on people who consider themselves pro-choice concerning abortion rights but also call themselves followers of Jesus Christ.
"The Bible's very clear," Baldwin said during a Facebook Live with FaithWire last week. "The Word never changes. ... You can't be pro-choice and call yourself a follower of Jesus Christ, doesn't go together."
"It's a fact. It's a simple common sense fact. So anybody who hears me say that and goes, 'Well, hey I'm ... this type of Christian or this denomination and in our church ... it's acceptable.' I'm just going to say, 'Well, whatever they're teaching you according to God's Word that has allowed you to believe that is incorrect.' It's very simple," he continued.
Pro-lifers often cite Jeremiah 1:5, which says, "Before I formed you in the womb I knew you, before you were born I set you apart; I appointed you as a prophet to the nations," and Psalm 22:10 ("From birth I was cast on you; from my mother's womb you have been my God") in their stance against abortion.
In the interview, Baldwin also spoke of the late-term abortion ban, backed by President Donald Trump, which recently failed to pass after a Senate vote. It would have banned abortions after 20 weeks because of the "scientific evidence" that shows a fetus at 20 weeks feels pain.
"In the womb, a child at 20 weeks is alive and developed enough to feel pain, and three weeks later, you can dispose of that life and say that's just the way it is?" Baldwin argued.
The 51-year-old stressed that it's not enough to just throw one's hands up and say it's "acceptable" because that's "the laws of our land."
Baldwin took personal issue with those who might nonchalantly argue that the current abortion law is permissible or acceptable. He warned that God would respond to that particular way of thinking in society.
"Well, guess what? When your attitude is that, and then everyday people say, 'Oh I can't believe in a God that would send somebody to hell' — God doesn't send anybody to hell. Ever," Baldwin said. "He gives us a choice. And when you choose the things we've been choosing, let me tell you something: He's going to be upset about it. And in those mysterious ways, He's going to respond."
In the last few years, Baldwin, who is also a director, producer and author, has focused heavily on ministry, charitable good works and humanitarian works.
According to his book, The Unusual Suspect, the famous Baldwin brother became a born-again Christian after the 9/11 attacks and has been doing ministry ever since. Admittedly not one to normally speak about politics, Baldwin wholeheartedly endorsed his former "Apprentice" boss from the beginning of Trump's campaign and as he said in his latest interview, he still believes Trump is doing a great job as the 45th president of the United States.
Follow Jeannie Law on Twitter:
@jlawcp