Steve Jobs, Faith Hill Among 15 Famous People Featured in New Book on Adoption, 'Chosen for Greatness'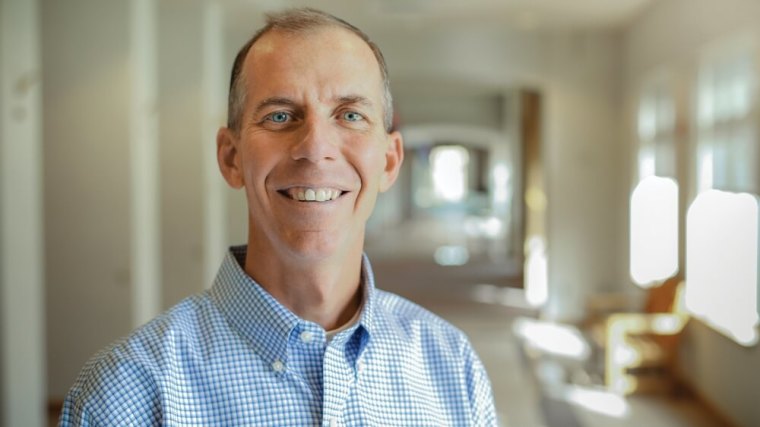 If you've ever eaten at Wendy's or used an ipod, your life has been impacted by adoption, according to the author of the new book, Chosen for Greatness, who's the adoptive father of three boys.
Paul Batura serves as vice president of communications for Focus on the Family, and in his book, Chosen for Greatness: How Adoption Changes the World, he shares the stories of 15 famous people who've accomplished extraordinary things. But beyond their achievements, each story reveals the transformative power of adoption.
Batura, 44, a New York-native and former journalist with Long Island's Newsday, now resides in Colorado Springs, Colorado, with his wife, Julie, and their three adopted sons.
Batura told The Christian Post that he wrote the book to remind his own kids and other adoptive children that adoption doesn't put anyone at a deficit. If anything, Batura said, "the stories in the book show that adoption puts children at a great advantage."
Because God is sovereign and directs the affairs of men, from a Christian standpoint, every adoption is a miraculous placement, Batura said. The fact that an individual is placed in a home in a certain part of the country around a certain group of people leads to His Will being done.
Steve Jobs, for instance, whose story is detailed in chapter 1 of Chosen for Greatness, was adopted by a family in Silicon Valley. The combination of a mechanically-inclined father, growing up around neighbors in the technology industry including high-level people from HP, all of that accumulated into what some call coincidence, but was in fact God's providential hand at work.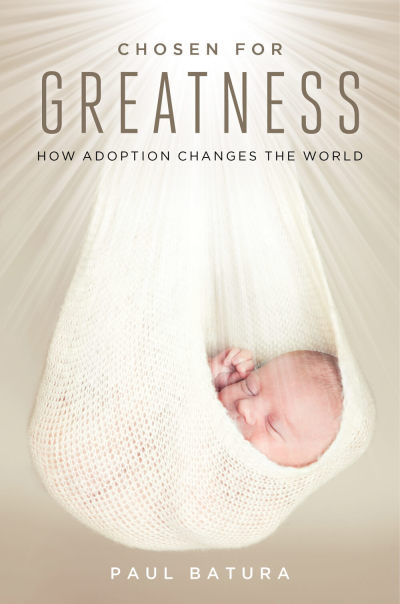 Almost everyone in Chosen for Greatness is recognizable and readers might know, for example, that Wendy's founder Dave Thomas, former first lady Nancy Reagan and Steve Jobs were all adopted. But their adoptions weren't a mere postscript to their life. And the people he highlights span the centuries.
After one reads a chapter about country artist Faith Hill, the reader learns about Baroque composer Johann Sebastian Bach's story. Chapter 4 describes baseball Hall of Famer Babe Ruth's journey, followed by a profile of founding father John Hancock who is famous for his iconic large signature on the U.S. Declaration of Independence.
Being adopted "was the impetus, the key that turned them from one type of life to an extraordinary one," Batura said.
Between every few chapters the author features short vignettes he calls "Adoption Milestones" wherein he explains interesting dimensions about adoption, including what it was like in the ancient world, the rise and fall of orphanages, the troubling foster care statistics and legislative history regarding adoption procedures in America, and the adoption of embryos.
Most importantly, adoption sits at the heart of the Christian faith. The ultimate adoption story, outlined in the book's final pages, is of Jesus of Nazareth.
"I didn't want to write a book all about earthly accomplishment and leave the reader with the impression that if you could build a tall building or win a batting title or invent a computer company that makes you great. It may make you great in earthly terms, but true greatness comes from the Father and comes through our relationship with Jesus Christ," Batura said.
And like the Heavenly Father who adopts, one cannot underestimate the power of earthly adoptive dads.
In chapter 8, Batura explains how one such a dad took in a boy named Leslie King.
When Leslie was just 9 days old, his birth father threatened to kill both him and his mother with a butcher knife. In desperation they fled Omaha, Nebraska, crossing the border into Iowa to stay with family. Several years later, after divorcing that man, Leslie's mom met another guy at a church singles function, a man she later married. This new man was the antithesis of Leslie King's biological father, a hard-working, principled man of character.
His name was Gerald Ford Sr. Young Leslie King would become Gerald Ford Jr. and ultimately the 38th President of the United States.
"It just seems providential that Gerald Ford Jr. would have, in a sense, been chosen, appointed president at a time of great national crisis, and he was really the perfect person in the post-Watergate era to try and heal the country and bring some stability," Batura told CP. "His own life had started with such chaos and violence, and here he was being asked to lead the country, he was prepared for it."
"I make the point that everyone's life has been touched by adoption," Batura added, noting that he hopes the stories he captures serve as a catalyst for hard conversations about the distressing realities surrounding a foster care system, especially as the culture becomes more frayed and families are increasingly fractured. And while adoptions are often celebrated in society and lauded as noble, significant trials usually accompany the joys.
"Sometimes adoptions go really, really well," Batura said. "But the reality is that they don't always go well because we're sinful people, we're broken people. Life is not a Hallmark Hall of Fame movie."
"Most of the stories [in Chosen for Greatness] show that they're not all perfect. And that's OK. We need to lean into the difficulty and not shy away from it."
For more information about Paul Batura and his book, Chosen For Greatness, click here.