Steve McQueen Had a Close Call With Charles Manson and His Murderous Cult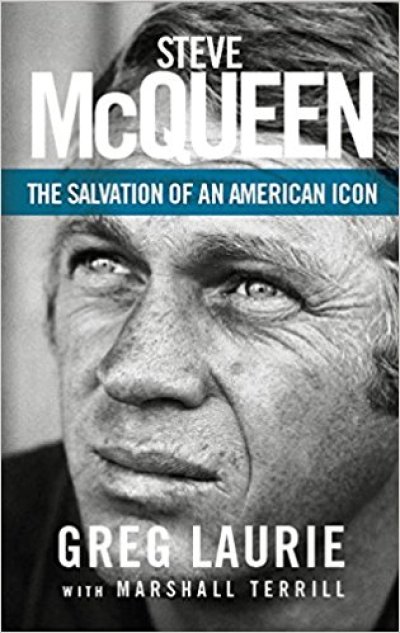 Greg Laurie, senior pastor of Harvest Christian Fellowship in Riverside and Irvine, California, encountered a number of surprising details while researching legendary actor Steve McQueen's life story, including the entertainer's conversion to the Christian faith.
But perhaps the most shocking detail was McQueen's eerily close encounter with Charles Manson and his murderous cult.
"Steve was invited to the home of [actress] Sharon Tate and was on his way over to the party when he met some girl and ran off with her instead," Laurie recently told "The Billy Hallowell Podcast." "And that was the night the Manson family struck and Steve would have surely been killed."
For those unfamiliar with the Manson murders, Tate and three others were killed on August 9, 1969, by some of Manson's so-called "family" members — individuals who were part of his cult.
"There's no question [McQueen] would have died … because everybody in that house was brutally murdered. I mean, it was one of the most horrific, grisly murder scenes ever," Laurie said. "And he became very paranoid after that, for a good reason. The reason he was going over is his good friend, Jay Sebring, a hairdresser, sort of the hairdresser to the stars … he was going over at the invitation of Jay, and Jay his friend, was murdered that night, along with Sharon and others. Horrible."
In the end, Laurie concluded that "God spared McQueen." Listen to this remarkable story and many others:
Laurie also spoke in-depth about McQueen's conversion to Christianity, which he learned more about as he embarked on a book and film project. The movie, titled "Steve McQueen: American Icon," will premiere on Sept. 28 nationwide for one night only.
The preacher tracked down Leonard DeWitt, the pastor who led McQueen to accept Christ. Laurie and DeWitt connected and discussed the back story, leaving Laurie mesmerized as he said McQueen's story is absolutely "amazing."
Laurie said that he faced an interesting question from someone on social media who asked, "Why are you talking about Steve McQueen? What's the big deal?" After all, the actor died in 1980 and has been gone for quite some time, but Laurie said that there's actually much to be learned from his life.
"I responded and said, 'Steve McQueen was like a modern-day Solomon. He had everything this world offers. He had unlimited fame, women throwing themselves at him. He was a willing recipient, of course. He did drugs. He did drinking. He had beautiful homes. He had the most incredible car collection on the planet,'" Laurie recounted. "'And he saw the emptiness of it and walked away. That's exactly what Solomon saw as the king, when he looked at all of his estates and his orchards and all of the power he had and all of the wealth. He said it was all emptiness. Steve McQueen came to the same conclusion."
Find out more about McQueen's fascinating story in "Steve McQueen: American Icon."
Originally posted at faithwire.com