'Stitchers' Season 2 Spoilers: Series Star Emma Ishta Shares on Kirsten-Camille Dynamics and Episode 2 Details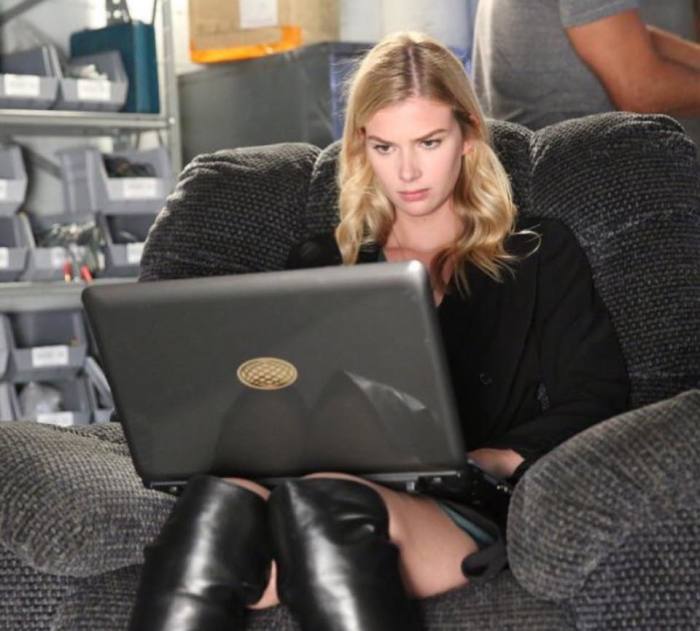 Freeform's hit science fiction crime drama TV series "Stitchers" aired its Season 2 premiere last week and fans are now hankering to find out more what is in store for the rest of the brand new installment.
In an interview, series star Emma Ishta told Zap2it.com that the new season won't only be focusing on the romance between her character, Kirsten, and Kyle Harris' Cameron as it will also shed light on Kristen's relationship with Allison Scagliotti's Camille.
"I think you'll see that Kirsten and Camille's relationship grows and develops in a really nice way," the 25-year-old was quoted as saying.
She added that their friendship is really a lot like in the real scenario: "They'll grow apart and come back together, and then grow apart and come back together. It's similar to any relationship that you have in your real life obviously."
Harris, who also chimed in during the conversation, gave his opinion about the dynamics of the relationship among the characters. For him, it "all stem back to the program." He explained that the very thing that put them together is also the one that puts a "rift between these people because everyone is doing everything for the program" to the extent that their bond diminishes along the way.
Speaking of relationships, Ishta went on to share her hopes for Kirsten to finally found out the truth about her dad and her mother as well.
For the meantime, the show returns this week with a brand new episode titled "Cheaters Never Prosper."
According to the synopsis shared over at The Futon Critic, the team will get wind of the information about a black hat hacker who was killed following an extortion scheme gone wrong. They discovered that the deceased is actually running a dating website. Things will take turn for the worse as they dig their way deeper into the rabbit hole. Kirsten and the group will eventually become the targets themselves.
Find out how these events unfold when "Stitchers" Season 2 Episode 2 premieres this Tuesday, Mar. 29, at 10 p.m. on Freeform.