'Stop Insulting Our Military' Republican-Led Petition Drive Supporting 'American Sniper' Movie, Condemning 'Hollywood Liberals,' Gains 'Tremendous Support'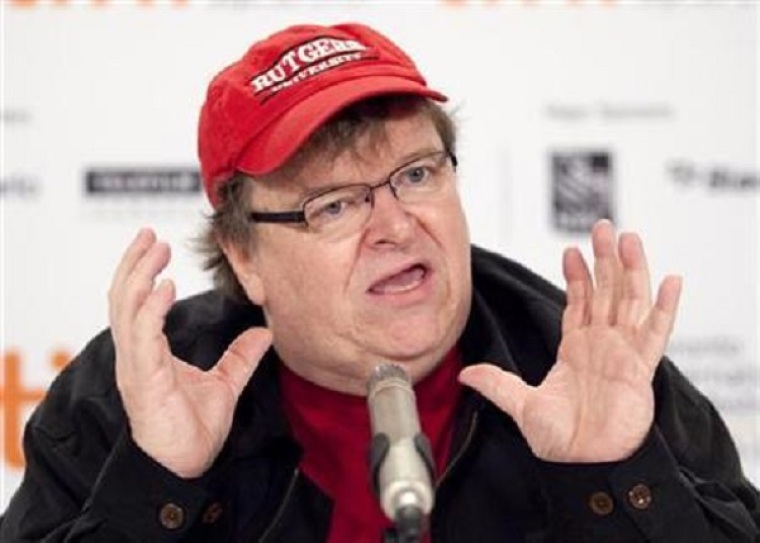 A Republican organization which recently launched a petition calling on "Hollywood liberals" to stop disrespecting the military amid criticism of Clint Eastwood's blockbuster film "American Sniper," says it has had "tremendous support" from the public.
The National Republican Senatorial Committee, led by Sen. Roger Wicker (R-MS), condemned controversial filmmaker Michael Moore in a stern email sent to supporters on Tuesday over a recent tweet in which he referred to snipers as "cowards."
Moore did not directly refer to the Academy award-nominated film in his tweet; however, it sparked outrage among top conservatives including former Alaskan Governor Sarah Palin and former Arkansas Governor Mike Huckabee, who accused him of blatantly disrespecting military servicemen.
"We have had tremendous support for the petition to tell Michael Moore and other Hollywood liberals to stop insulting our military and show some respect for our men and women in the armed forces," NRSC Communications Director Andrea Bozek wrote in an email to The Christian Post.
The NRSC's petition called on its supporters to sign an order to tell liberal critics like Moore to "stop insulting our military"
"Clint Eastwood's recent blockbuster film, 'American Sniper,' pays tribute to the memory of an American hero. The film honors the courageous sacrifice of the men and women who serve in our military and fight for our freedom every day," reads the email from the NRSC.
Eastwood's film, which according to reports is slated to become one of the biggest war films of all time after breaking box office records, is based on former Navy SEAL Chris Kyle's 2012 best-selling autobiography of the same name.
The late father of two is widely considered to be the most lethal sniper in U.S. military history for having 160 confirmed kills; Kyle served four tours in Iraq before he left the military in 2009 to focus on his family. He later became an advocate for veterans' mental health but was tragically killed at age 38 in 2013 by Eddie Ray Routh, a former Marine he was trying to help overcome PTSD.
"Several Hollywood liberals, including filmmaker Michael Moore, have gone out of their way to disrespect our military with petty remarks about the film and our servicemen and servicewomen themselves," the email states.
On social networking sites, the film has been a hot topic and has sparked political debates about war, particularly whether or not Kyle is a hero.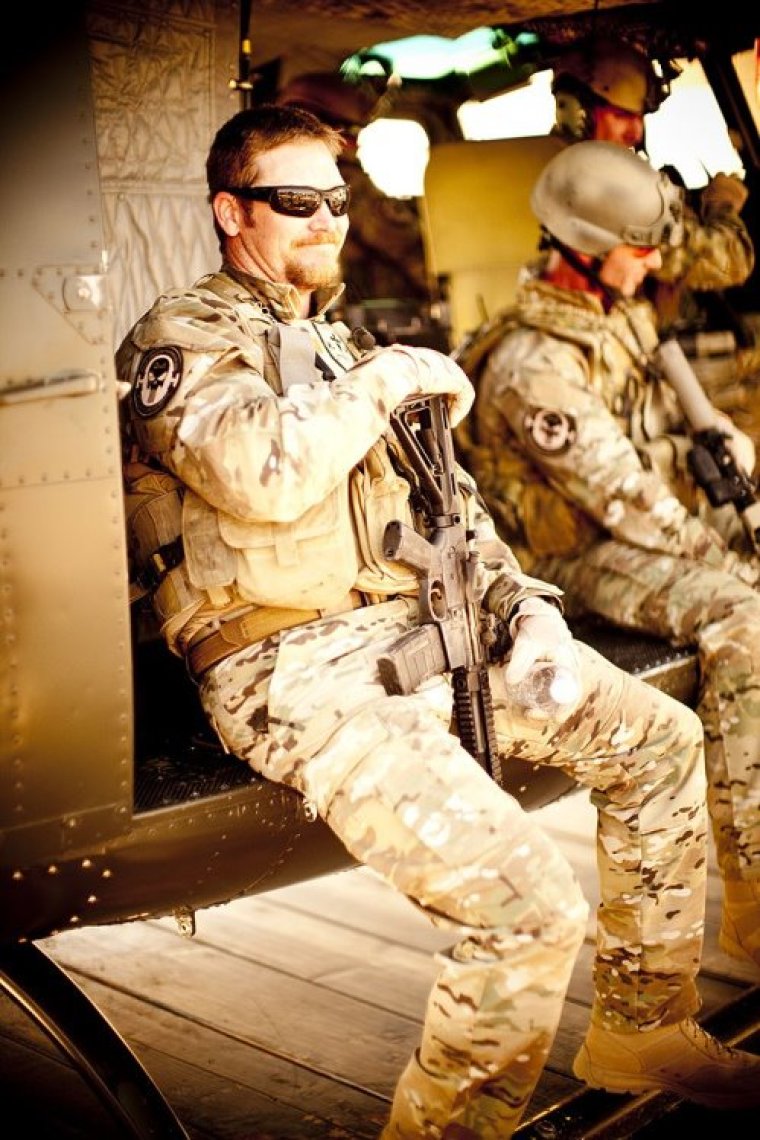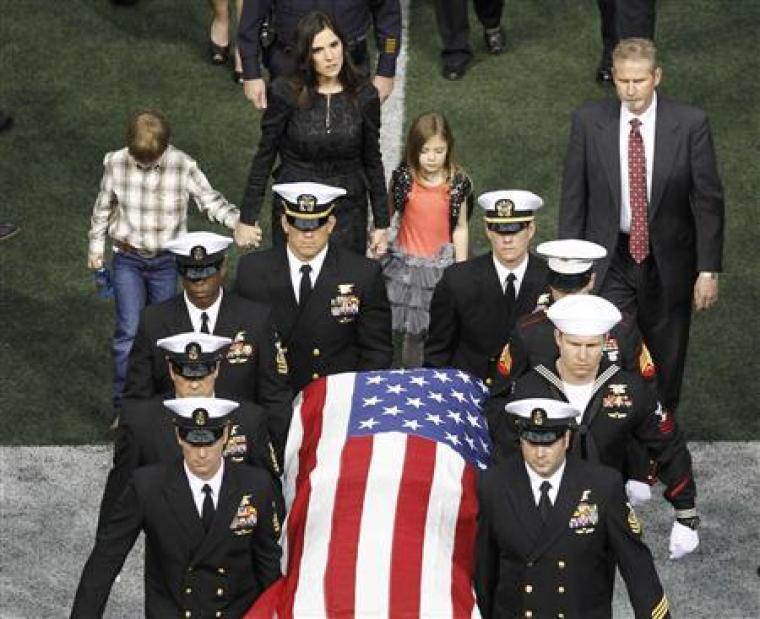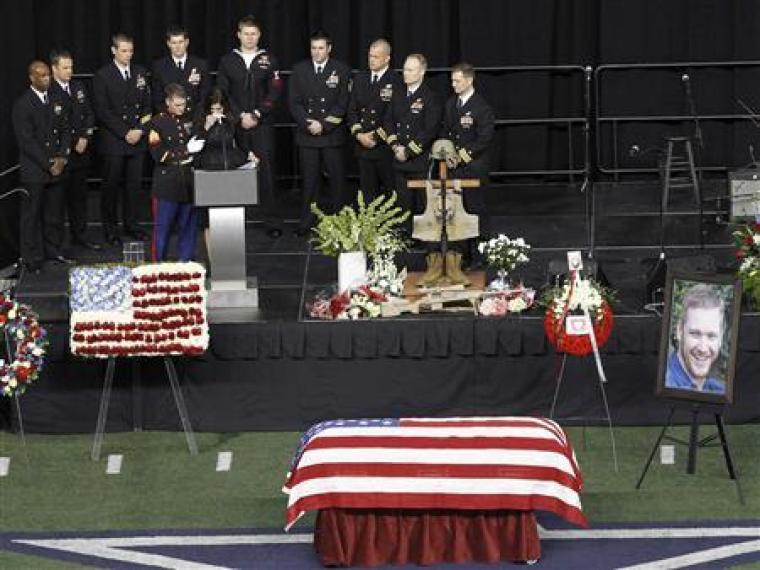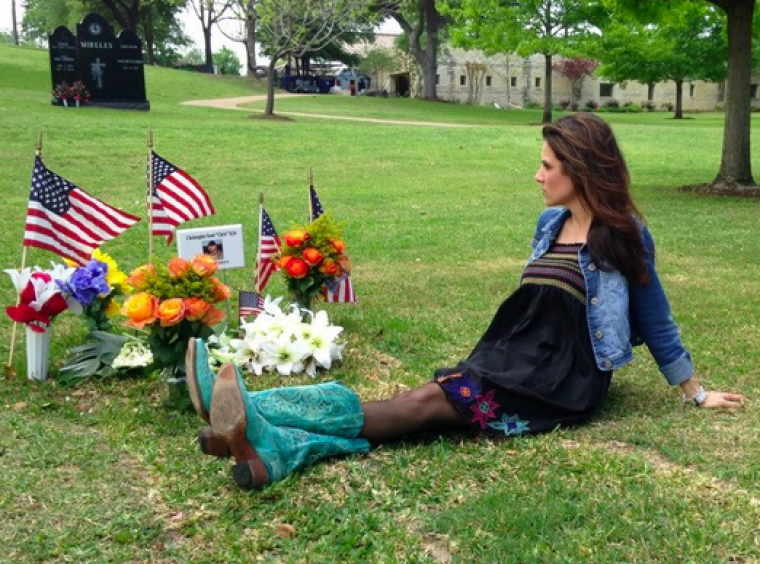 View Photos
TV host Bill Maher caused an uproar when he called the dead war hero "a psychopath patriot" and former Vermont Gov. Howard Dean (D) was forced to apologize after linking fans of "American Sniper" to angry tea party enthusiasts.
In an interview with People magazine, Kyle's widow, Taya Kyle, dismissed criticism directed at her late husband and said that he should be remembered for having fought for the freedom of his country.
"There's an inaccurate stereotype of these guys, that they love war," Taya, 40, said. "I can promise you, they don't love war. But they do love that fight for what they would say is justice for each other."
Kyle himself pegged the number of his confirmed kills much higher than has been reported, to around the 255 mark, and in his book he said that he has few regrets about the killings.
"It was my duty to shoot the enemy, and I don't regret it. My regrets are for the people I couldn't save: Marines, soldiers, buddies. I'm not naive, and I don't romanticize war. The worst moments of my life have come as a SEAL. But I can stand before God with a clear conscience about doing my job," he wrote.
The Odessa, Texas, native was raised as a Christian as his father was a deacon and his mother was a Sunday school teacher, but he admitted that he was "not a perfect one." He had peace of mind about the war knowing that he had accepted Jesus as his Savior.
"I believe the fact that I've accepted Jesus as my savior will be my salvation," he wrote. "But in that backroom or whatever it is when God confronts me with my sins, I do not believe any of the kills I had during the war will be among them. Everyone I shot was evil. I had good cause on every shot. They all deserved to die."