Anti-Abortion Student Group Sues New York School Over 'Second Class' Treatment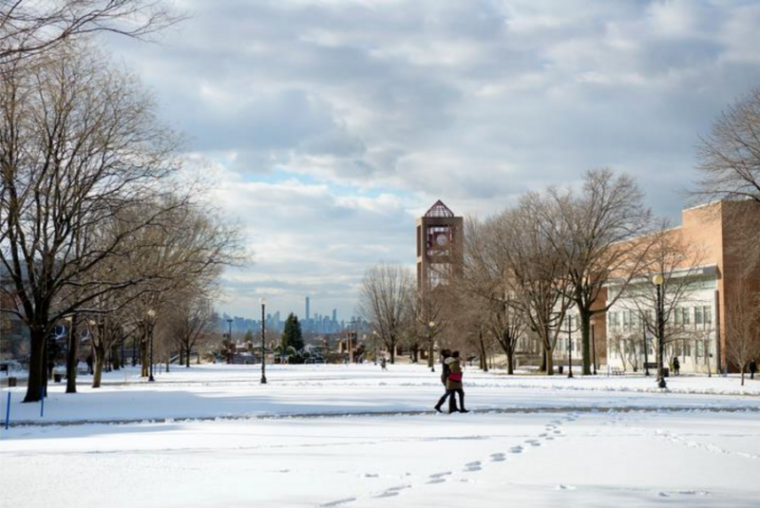 A pro-life student group has filed a lawsuit against Queens College and its academic system, The City University of New York, after being denied official recognition and access to meet on campus. 
The two institutions were named in a suit brought forth by the Alliance Defending Freedom on behalf of Queens College Students for Life.
Casey Mattox, senior counsel and director of the Center for Academic Freedom at ADF, told The Christian Post that he and his organization "believe that the only permit students need to speak freely on campus is the Constitution."
"We have represented hundreds of students whose rights have been violated on their campuses. Students for Life reached out to us to assist this student group prevented from meeting on their own campus," said Mattox.
"[Queens College has] simply denied the group and refused requests to explain the decision. This is particularly troubling because Queens College bills itself as 'the most diverse campus in America,' but is excluding this pro-life student group from their campus."
Filed Wednesday in the U.S. District Court for the Eastern District of New York, the suit alleges that Queens College has denied Students for Life certain benefits other student organizations are given.
"Queens College affords unbridled discretion to those officials and students responsible for deciding which groups to approve, allowing defendants to deny this critical status to any group because defendants object to the group's views," reads the suit.
"Defendants have employed this [student organization registration] policy to exclude Queens College Students for Life from the opportunities available to all other student groups — refusing even to explain their decision."
The suit also took issue with Queens College's "Student Activity Fee Policy," which the suit says compels the Students for Life chapter to pay "substantial student activity fees every semester" yet prohibits the pro-life group from accessing those funds, which end up going to groups "defendants wish to promote."
"As a result, plaintiffs must fund the speech of groups that support abortion but are denied access to this same funding to share their own opposing message," continued the suit.
"Defendants' policies and actions deprive plaintiffs, and others similarly situated, of their fundamental rights under the United States Constitution."
Mattox said in a statement released Wednesday that he believes Queens College's policies treat pro-life students like second-class citizens.
"Public universities are supposed to provide a marketplace of ideas, but that market can't function properly if the heavy hand of government promotes some views over others," said Mattox.
"Yet that is precisely what Queens College has done in excluding Students for Life from campus. The college's unconstitutional actions treat these pro-life students as second-class, denying them meeting space, funding, and other benefits necessary to form a club and fully participate on campus."
Maria Matteo, spokesperson for Queens College, told CP that neither Queens nor the CUNY have "received notice of litigation relating to this matter."
"There are over 90 diverse student clubs at Queens College and a process for review and consideration of new student organizations by the College's Student Association. Queens College has a consistent history of respecting varied viewpoints," said Matteo.