Study Shows Millennials Turned Off by Trendy Church Buildings, Prefer a Classic Sanctuary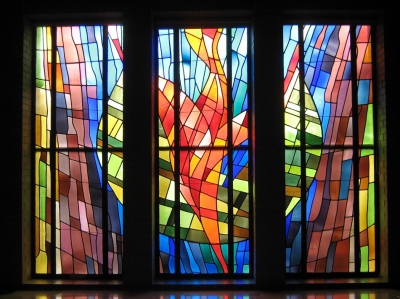 Millennials gravitate toward classic, quiet church spaces that feel authentic and provide a break from the busyness of a fast-paced, technological world, revealed a study commissioned by church architectural firms.
Online surveys administered to 843 young adults ages 18 to 29 by Christian research firm Barna Group and Cornerstone Knowledge Network, the market research organization created by church design firms Aspen Group and Cogun, found 67 percent chose the word "classic" to describe their ideal church. By contrast, 33 percent prefer a trendy church as their ideal.
"They don't want something created artificially for them; they don't want a bait and switch. What they want is something deeper and more authentic," Aspen Group AIA Architect Derek Degroot said of the survey results.
That search for authenticity translates into the look and sound Millennials prefer for their ideal church.
When asked to choose their preference between a church sanctuary and a church auditorium, 77 percent chose sanctuary. When shown four different kinds of church windows ranging from modern and least "churchy" to traditionally ornate, over a third of all respondents chose the most ornate stain glass window common to chapels. When shown four styles of church altars, the study showed that a majority of respondents chose altars that "are unambiguously Christian and are more traditional."
"Millennials are a very visual group," explained Barna Vice President of Publishing Roxanne Stone. "If they go into your church and they don't know where to go or it's ambiguous or they don't understand what something is for, they will move on."
Additionally, 78 percent of millennial respondents selected a quiet church as the ideal over a loud church.
The results seem to buck against the trends of the typical megachurch where the sanctuary is a vast space broken into several seating sections, congregants are treated to concert-like worship services, and the pastor preaches from a stage.
Stone said the same result proved true in a field test where another group of Millennials visited a downtown cathedral, a suburban megachurch, a city park and a coffee shop and were told to react to the space.
She recalled "Many of the Millennials when we asked them point blank where would you go to church, they said probably at the suburban megachurch but they didn't have the same kind of appreciation for the megachurches as they did for the cathedrals; they didn't walk in and have the same sense of awe."
Traditional settings featuring decorative depictions of the crucifixion and glass windows were particularly popular among young adults who identified as either marginally churched or unchurched.
"These sort [sic] of suburban megachurches," Stone explained, "they don't feel like church, so when they enter these spaces and, they haven't had a religious background, they don't know where they are. Instead of feeling what they were coming for which is [the] desire to connect with the sacred, instead they're sort of asking questions of what they're supposed to do in this space."
While millennials in the study showed a flair for the traditional, 60 percent of respondents still preferred the descriptor "modern" over "traditional" for their ideal church, 64 percent chose "casual" over "dignified" and 56 percent selected performance over ritual.
In creating the perfect church space for young adults, Stone said church leaders need to keep in mind that for Millennials growing up in the information age and church is just one of many places where they can experience a spiritual feeling or connection. Therefore Millennials want a church that gives them a unique experience.
"What we need to create," said Degroot, "[are] respites that get us away from the busy world, that allow us to connect with one another and to connect with God."