Sunday School Teacher Shatters Cross-Country Record; Drives From NYC to LA in 29 Hours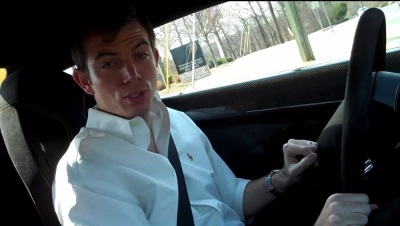 A Georgian Sunday school teacher and two team members drove from New York City to Los Angeles in 28 hours and 50 minutes, shattering a previous record by more than two hours.
Ed Bolian, a sales director for Lamborghini of Atlanta, successfully recruited two friends, Dan Black and Dave Huang, to make the cross-country trip with him, which involved spending more than a full day in the car, ignoring speed limits and ensuring the vehicle maintained a speedy pace the entire drive, Jalopnik reported earlier this week.
Bolian chose a 2004 Mercedes-Benz CL55 AMG for the trip because of the volume of gas that the car could hold - although it reportedly drenched the entire car in its overwhelming smell. The car had another advantage of accomodating two gasoline pumps, enabling the team to shave off time while filling its three gas tanks on their occasional pit stops.
Once they hit the road, Bolian and his crew experienced few problems with the police, though they did see quite a few law enforcement cars. In Ohio, the Mercedes passed a sitting police car and Bolian yelled at Black, who was clocking in at 95 miles per hour on the odometer, to slow down. The police car never gave chase.
Alex Roy set the previous record of 31 hours and 4 minutes 2006, driving a LeMans Blue 2000 BMW M5. Google estimates the journey at 40 hours.