5 Things to Know About Supplemental FBI Investigation Into Judge Brett Kavanaugh
1. The investigation will be about current charges
The supplemental investigation will consider the allegations brought against Kavanaugh by Christine Blasey Ford, who accused the federal judge of sexually assaulting her at a party when they were in high school, as well as Deborah Ramirez, who accused him of exposing himself to her at a party while in college. The FBI is reportedly not looking into the claims of a third accuser, Julie Swetnick, who said Kavanaugh was a part of a gang rape ring when he was in high school and she was a college student.
Kavanaugh's friend Mark Judge, whom Ford named as in the room during the time of her assault, has already spoken with the authorities.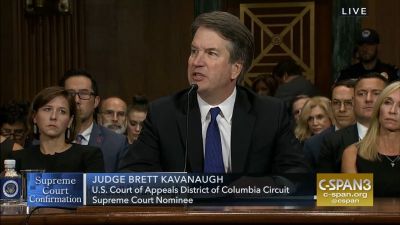 Kavanaugh has consistently denied all the charges.
President Trump ordered the FBI to take another look Friday, and predicted that one day Kavanaugh would be on the bench and will be a great justice.
"It wouldn't bother me at all," Trump said Monday, regarding the FBI interviewing all three women who have accused Kavanaugh of misconduct. He noted that the accusations Swetnick did not appear credible to him.