5 Things to Know About Supplemental FBI Investigation Into Judge Brett Kavanaugh
2. Substance abuse questions are routine during FBI cackground checks
During the hearing Thursday Democratic Senators spent considerable time asking Kavanaugh about his drinking habits when he was a youth, referencing his high school yearbook, and in his college years. The federal judge admitted Thursday that he likes beer and on occasion had too many beers as a young person but never consumed enough alcohol so as to black out.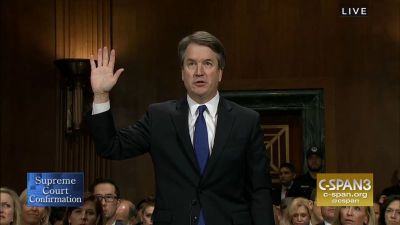 In a conference call with reporters Tuesday, former U.S. Attorney General Michael Mukasey and former chief nominations counsel to the Senate Judiciary Committee Gregg Nunziata explained the minutiae of FBI background investigations for judicial nominees and how the Senate handles the findings for these kinds of inquiries.
"The background investigations generally involve inquiries on eight or nine separate subjects, including loyalty to the country of course, financial stability, whether somebody lives within their means, whether they have a substance problem, and other relevant information," Mukasey said.