Supreme Court asks Congress for more security funding after death threats from abortion activists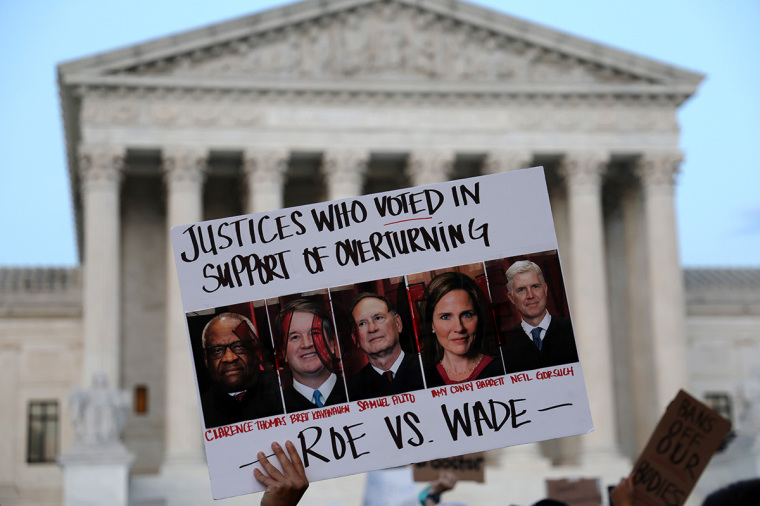 The United States Supreme Court has asked Congress to provide more security funding amid ongoing threats made to its members by pro-choice activists.
Last week, the Supreme Court submitted its budget request for Fiscal Year 2024. Included in its request was an additional $12.4 million to improve security for the justices, Bloomberg reported.
Specifically, the request said that "on-going threat assessments show evolving risks that require continuous protection" for members of the high court and their families.
The request for improved security followed a "comprehensive review and recommendations" from the U.S. Army Corps of Engineers, with funding "needed to reinforce the building."
Last May, Politico released a leaked draft opinion for the case of Dobbs v. Jackson, which showed that the high court was going to overturn Roe v. Wade, the controversial 1973 decision that legalized abortion nationwide.
The leaked draft spurred a wave of protests and violence against pro-life organizations and churches, as well as demonstrations outside of the homes of Supreme Court justices and a thwarted assassination attempt on Justice Bret Kavanaugh.
Weeks before the Supreme Court released its final opinion for Dobbs, which overturned Roe, a man was arrested near Kavanaugh's home and charged with attempted murder.
The man, Nicholas John Roske of Simi Valley, California, was arrested with multiple weapons on his person. He told police that he wanted to kill Kavanaugh over his plans to overturn Roe.
Last October, Justice Samuel Alito told those gathered at an event hosted by the conservative think-tank the Heritage Foundation that the leaking of the draft opinion made members of the high court "targets for assassination."
"The leak also made those of us who were thought to be in the majority in support of overruling Roe and [Planned Parenthood v. Casey] targets for assassination, because it gave people a rational reason to think they could prevent that from happening by killing one of us," said Alito.
Alito also told the Heritage crowd that everyone, from the justices to their staff, just "want things to get back to normal the way they were before all this last term."
"During my 16 years on the court, the justices have always gotten along very well on a personal level. I think the public, when they read our opinions, probably misses that," Alito added.
In January, the Supreme Court announced that its investigation into who was responsible for leaking the draft opinion of Dobbs had still failed to "identify a person responsible by a preponderance of the evidence."